AT&T Courts Sprint Nextel iDEN Subscribers With New Push to Talk Service
AS Sprint Nextel is shutting down its iDEN service, long been the gold standard for push to talk or PTT technology, rival AT&T is looking to poach Sprint's 4 million iDEN subscribers. AT&T is launching its new push to talk service, which is based on a voice over IP, or VoIP, technology and will work simultaneously with data connection. According to the carrier, the service will work on BlackBerry, Android, and Windows Phone 8 devices along with some Java handsets though those phones won't get the full range of capabilities afforded to smartphones.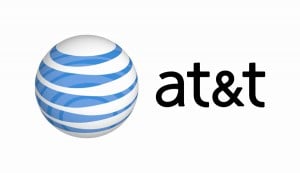 The solution is based on Kodiak's InstaPoC technology and doesn't require any added infrastructure.Enhanced PTT on AT&T will also work on laptops, tablets, and in-vehicle devices and is slated to cost around $30 per month when the service debuts.
According to Fierce Wireless, the PTT network is scheduled to launch sometime in November and will offer fast connection with sub-second delays. The site's source says the service will work internationally and AT&T will make improvements to allow WiFi connectivity in 2013.
Right now, with metered data plans, the downside with AT&T's solution is that PTT is handled through the data pipes and will eat into your data bucket each month. The other drawback is that with many smartphones going the minimalist route with design, there won't be a dedicated hardware button for PTT unless a phone was designed with PTT in mind. That means that users will likely have to fumble with navigating the touchscreen UI to pull up the PTT service app to operate PTT.
Sprint has said that it will be using the spectrum reserved for iDEN for its 4G LTE network expansion. Instead, Sprint has rolled out a Direct Connect technology for CDMA push to talk that will allow customers to to transition to its CDMA/LTE network from the older iDEN technology.
AT&T is highlighting the benefits of its PTT technology as being compatible with a number of existing and upcoming smartphones, including several devices made by Samsung.