AT&T Delivers 4G LTE to San Francisco Techies
AT&T is blessing tech heads in San Francisco, which is home to Silicon Valley, with a fast 4G LTE network now with speeds being reported just below 20 Mbps on the download side. Upload speeds weren't too shabby either with speeds hovering just below 10 Mbps.
Unfortunately, however, in San Jose, California, which is 50 miles south of San Francisco, I'm still getting 4G HSPA+ speeds. On a Samsung Galaxy S II Skyrocket, latency and speeds I've achieved using the Speedtest.net Android app were on par with the carrier's HSPA+ network, hovering around 1.5-3 Mbps on the download side and about 1 Mbps on the download side.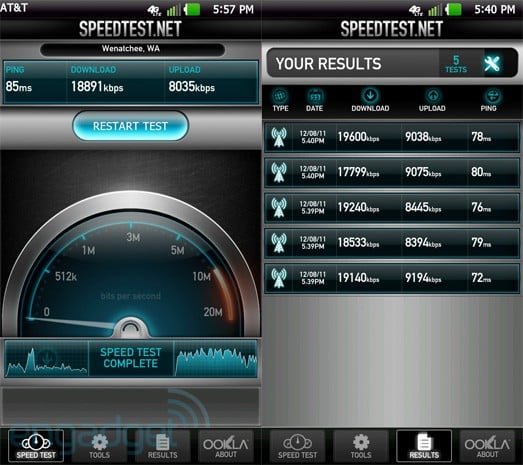 The carrier hasn't formally announced a live 4G LTE network in San Francisco proper nor in the San Francisco Metropolitan Area yet, so this is a soft launch like with the New York market. It's unclear that when AT&T formally lights up San Francisco, if it will just be San Francisco, CA initially that will have 4G LTE, or if the surrounding areas will also be blessed with faster mobile broadband as well. For its part, rival Verizon Wireless had launched its LTE network to not only cover major cities, like San Francisco, but also extend LTE coverage to surrounding cities in major metropolitan areas. In SF, Verizon's network extends eastward to Oakland and southward to San Jose.
San Francisco natives with 4G LTE equipment, are you seeing any speed improvements on AT&T's network?
Via: Engadget