AT&T Entices Customers with Free Mobile to Any Mobile
Ahead of the launch of the flagship iPhone 5, AT&T may be looking to stem any losses from current subscribers who may switch to rival Verizon, because of that carrier's famed and robust network, or Sprint, as that carrier is the lone carrier of the big national cell provider that still offers unlimited data plans, with an incentive of its own to current subscribers. AT&T has begun sending out text messages to current customers alerting customers that they will be getting free mobile to any mobile calling so that they can call a cellular number on any network and it won't count against their monthly minutes.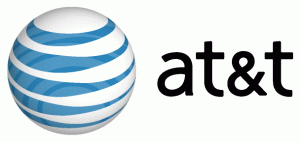 It's unclear which customers are getting the preferential treatment at this time, but according to a phone screenshot from a reader sent into Phone Arena, it appears that iPhone subscribers are beginning to get the message from AT&T through SMS.
The text message says:
You now have FREE calling to any U.S. mobile phone. We've upgraded your messaging plan to Messaging Unlimited with Mobile to Any Mobile Calling at NO additional cost to you. Just our way of saying thank you for being an AT&T customer.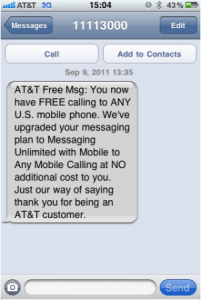 This would be the second time in a matter of weeks that AT&T is rewarding customers with no strings attached just to gain goodwill and loyalty from customers. The first instance occurred when AT&T sent a similar SMS message offering 1,000 free rollover minutes.
Given that there will be increased competition this year as multiple U.S. carriers will be getting the iPhone 5 alongside AT&T–at least according to recent rumors, speculations, and leaks–AT&T has to generate goodwill to not only retain customers, but also to increase its satisfaction ratings among carriers.

As an Amazon Associate I earn from qualifying purchases.