AT&T Finally Comes Clean on Data Throttling Limits
In a statement today, AT&T confirmed that it has amended its data throttling policy, increasing the data threshold to 3GB for those using a device on its HSPA+ or 3G network and 5GB on its 4G LTE network. The decision comes just a few weeks after the carrier starting throttling the top 5% data users grandfathered into the carrier's now non-existent unlimited data plans.
Before today, AT&T had not been clear on the data thresholds for its throttling policy. The carrier said that it would be throttling the top 5% of data munchers on its network, but didn't reveal exactly how much data one had to consume before getting data throttled down to miniscule speeds.
Read: The Best Way to Beat AT&T's Data Throttling is to Have Everyone Consume More Data!
In a statement, the carrier made both limits clear and rather surprisingly, they are a bit higher then the speeds at which device owners had previous seen data get throttled. Those grandfathered onto unlimited data contracts had seen AT&T throttled data speeds when data consumption hit around the 1.5GB to 2.1GB mark.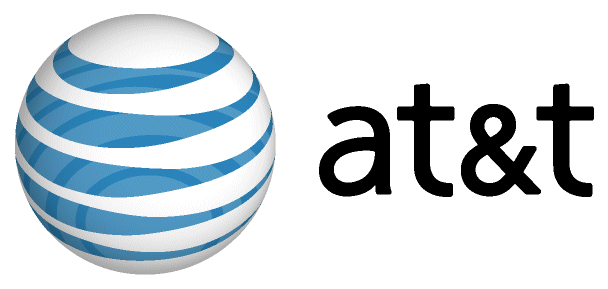 Here is AT&T's full statement:
With mobile data usage continuing to skyrocket and the availability of spectrum scarce, AT&T, like other wireless companies, manages its network in the most fair way possible so that we can provide the best possible mobile broadband experience for all our customers.

How we're managing the network only affects a small minority of the heaviest smartphone data users still on unlimited plans. Put another way, this does not impact more than 95 percent of our smartphone customers.

Our unlimited plan customers have told us they want more clarity around how the program works and what they can expect. Here's what customers need to know:

·         Customers with a 3G or 4G smartphone – who also still have our unlimited data plan – will see speeds reduced if they use 3GB (gigabytes) of data or more in a billing cycle. Speeds will return to normal at the start of the next billing cycle. For context, less than 5 percent of smartphone customers use more than 3GB per month.

·         For customers with a 4G LTE smartphone – who also still have our unlimited data plan – data speeds will be reduced if usage is 5GB (gigabytes) or more in a billing cycle. Speeds will return to normal at the start of the next billing cycle.

Customers will get a text message from us before experiencing a change in speed.

Even with reduced data speeds, these customers will still be able to email and surf the web, and continue to use an unlimited amount of data each month.

Not impacted by this program, launched last year, are customers on our tiered data plans.

The reason reduced speeds only apply to unlimited smartphone customers is because their data usage is significantly higher than those on tiered plans. For example, in January, the top 5 percent of our unlimited data plan customers used an average of over 50 percent more data than the top 5 percent of customers on tiered plans.

Because spectrum is limited and data usage continues to soar, we manage our network this way to be as fair as possible and so we can provide the best possible mobile broadband experience to everyone.

We encourage all of our customers to use Wi-Fi whenever possible – especially when watching video, which is the most data-intensive activity.
So again, those reaching a 3GB threshold on 3G or HSPA+ 4G in a single billing period will see data speeds come to a crawl. And those using an 4G LTE device that go beyond 5GB in a single billing period will have data throttled.
This policy change comes shortly after an iPhone owner took AT&T to small claims court over data throttling winning a $850 judgement against the carrier.
Read: iPhone Owner Gets $850 from AT&T Over Data Throttling.
It's unclear if this, and the potential of many other cases in court, prompted AT&T to finally come clean about its data throttling limits. But whatever the case may be, unlimited data users now know how much (or how little) they can consume before getting throttled.

As an Amazon Associate I earn from qualifying purchases.