AT&T Galaxy Note II Release Date Confirmed, Pre-Orders Start Oct 25th
Today AT&T announced the Galaxy Note II release date is November 9, the Note II price is $299.99 and pre-orders begin on October 25.
The 5.5-inch smartphone will sell for $299.99 on a two-year contract. The Galaxy Note II is one of the first smartphones on AT&T to ship with a quad-core processor. The other quad-core phone on AT&T is the recently announced LG Optimus G.
The AT&T Galaxy Note II has all the same features as the Galaxy Note II on other carriers, except it has AT&T radios for 3G and 4G LTE. It still has the same 1.6GHz Exynos processor, 8MP rear-facing camera, S Pen, NFC, and 720p display. The Galaxy Note II is also one of the first smartphones on AT&T to release with Android 4.1 Jelly Bean.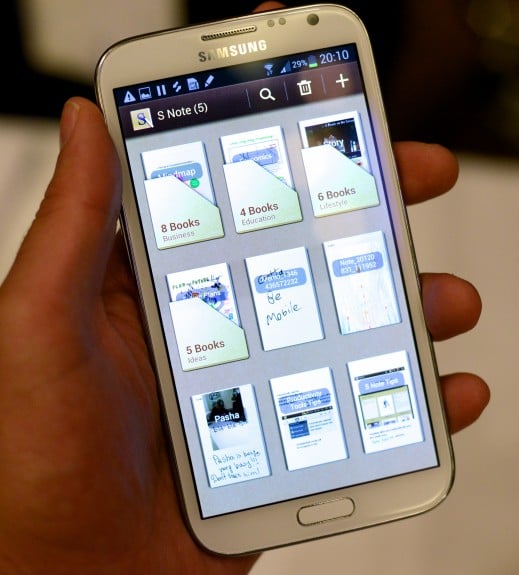 To go along with the large 5.5-inch screen the Samsung Galaxy Note II has a large 3100mAh battery which should last a long time even with the large display. Early reviews of the European Galaxy Note II generally said the device can last at least a full 24 hours, though that was without 4G LTE which consumes a lot of battery.
Many of the software features on the Galaxy Note II are the same as the features in the Galaxy S III with a few improvements to take advantage of the new S Pen. The new S Pen can automatically open select applications when removed from the phone, and can pop up S Note from almost anywhere. The S Pen can also let users view items in a menu before opening it with AirView.
Galaxy Note II pre-orders begin online on October 25 and it will arrive in stores and on doorsteps on November 9.

As an Amazon Associate I earn from qualifying purchases.