AT&T Galaxy S II Release Date and Pricing Finally Confirmed
We had thought that AT&T's verison of the Samsung Galaxy S II would be out on September 18th. But when Sunday passed without so much as even a peep out of Ma Bell, we began to worry. And many of you out there hoping to get this phone started getting to get frustrated. Understandable. But go ahead and turn those frowns upside down because AT&T has announced that the Galaxy S II will be arriving on October 2nd.
AT&T also confirmed the pricing on its Galaxy S II variant and it's going to cost you $199 on a new two-year contract which isn't surprising in the slightest. We're fairly sure that retailers will be offering competitive discounts as well, possibly to the tune of $150.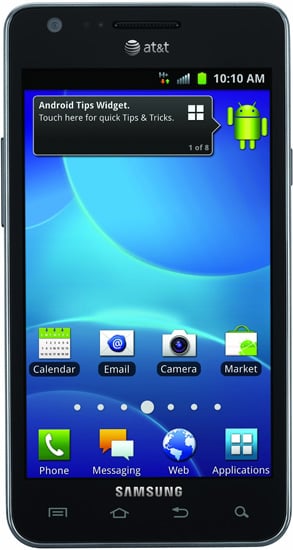 There are a few differences between AT&T's device and Sprint's device. First, AT&T's runs on its HSPA+ 4G network. Sprint's runs on WiMax 4G. Second, AT&T's device is only 4.3-inches. Sprint's is 4.52.
Other specs include Android (2.3 Gingerbread), 1.2Ghz dual-core processor, 8MP rear camera with LED flash, a 2MP front-facing camera, a 1650mAh, and HDMI-out. It also has my favorite form factor out of the bunch.
The wait is almost over folks, let's just hope they stick with October 2nd.