AT&T Gives More Details About What Merger Will Mean for T-Mobile Subscribers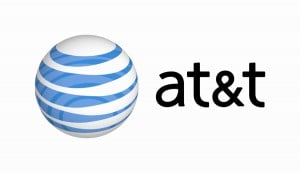 In addition to announcing that five markets will be going live with 4G LTE, as opposed to 4G HSPA+, this summer, AT&T also announced some more details about how its acquisition of carrier T-Mobile will impact that carrier's customers.
In the announcement, an AT&T executive says that the carrier will be combining the 2G GSM and EDGE networks operated by both carriers into one. AT&T would then try to use T-Mobile's 1700 MHz AWS spectrum for 4G LTE services, in addition to its own 700 MHz spectrum, the latter of which is the same radio frequency (RF) that rival Verizon Wireless is aggressively rolling out 4G LTE on as well. For 3G, and presumably for 4G HSPA+ technology, AT&T would migrate T-Mobile customers to its own 1900 MHz spectrum.
The migration of customers to AT&T's network could take anywhere as little as a year in areas where the carrier has ample spectrum to as long as two years in locations where AT&T has limited 1900 MHz spectrum. AT&T says that it will try to migrate AT&T's 2G customers to 3G services.
As a result of trying to shift T-Mobile customers to different spectrum for 3G–from 1700 and 2100 MHz AWS spectrum to 1900 MHz–customers on T-Mobile will need to buy new smartphones for 3G data access. This has been previously reported and cautioned by AT&T in the past, though AT&T didn't say if it would heavily subsidize new 3G handsets as a measure of goodwill. Additionally, there are still a number of T-Mobile exclusive smartphone handsets, including the LG G2x, the T-Mobile G2, myTouch 4G, and the Sidekick 4G; it's unclear if AT&T will work with those handset manufacturers to port those flagship lines after the merger, or kill off those devices in favor of its existing devices for 3G/4G HSPA+ services.
What AT&T did not mention is what it intends on doing with T-Mobile's 2100 MHz AWS spectrum since T-Mobile operates dual-channels on the 1700 and 2100 MHz RF–one for uplink and one for downlink.
The acquisition, which Sprint and a number of regional and local carriers are opposing saying that it will stifle competition and innovation, is valued at $39 billion, but will cost AT&T $6 billion in payout to T-Mobile if the deal fails to pass regulatory approval–either way, it's an expensive proposition.
Both AT&T and T-Mobile are relying currently on HSPA+ to deliver 4G speeds. At the moment, T-Mobile doesn't have any plans beyond HSPA+ for 4G, though the carrier recently announced that it has enhanced speeds to 42 Mbps on the downlink side in 55 markets in the U.S. Through the merger, AT&T argues that T-Mobile would have the opportunity to have a pathway for LTE.
Rival carriers like Sprint and many rural and regional carriers are arguing that AT&T's argument that it needs spectrum to deliver 4G LTE is not valid as the carrier still has a number of unused spectrum that can still be used for 4G LTE delivery. Though the carrier still hasn't formally announced how its network will perform, except to say that it will be "consistent with those that have been given by the top competitors."
Recently, GigaOM was given a preview to 4G LTE speeds on AT&T's test center in Texas, and the site reported that it had clocked speeds that AT&T claims are reflective of real-world speeds, and not the theoretical 42 Mbps speeds claimed by T-Mobile, of about 28 Mbps on the download side and about 10 Mbps on the upload side. Given that AT&T's statement about speeds being consistent with top competitors, it's unclear how 4G LTE will impact both its current and its acquired T-Mobile customer base when that happens as Verizon is quoting speeds of 6-12 Mbps on the download side and 2-5 Mbps on the upload side, considerably less than AT&T's tested speeds; Verizon's speeds in real world performance often exceeds, though matches, what it has quoted.
There are still yet a lot of details and information that the public needs to and can still find out before the deal closes.
Via: Fierce Wireless

As an Amazon Associate I earn from qualifying purchases.