AT&T HTC One Release Date Confirmed, Pre-Orders Start April 4th
Today AT&T announced it will carry the HTC One on April 19 with the 32GB model starting at $199.99.
AT&T HTC One pre-orders on AT&T will begin on Thursday, April 4. All users who pre-order the phone from AT&T receive a free HTC Media Link HD which will let them stream videos, music, photos and other media to their TV without connecting a HDMI cable to the phone itself.
Read: HTC One Hands On (Video)
While the 32GB model of the HTC One starts at $199.99, AT&T will also sell the 64GB model for $299.99. Apple charges $100 more for iPhone 5 models with similar storage space. The 32GB model is also $50 cheaper than the 32GB Samsung Galaxy S4 on AT&T.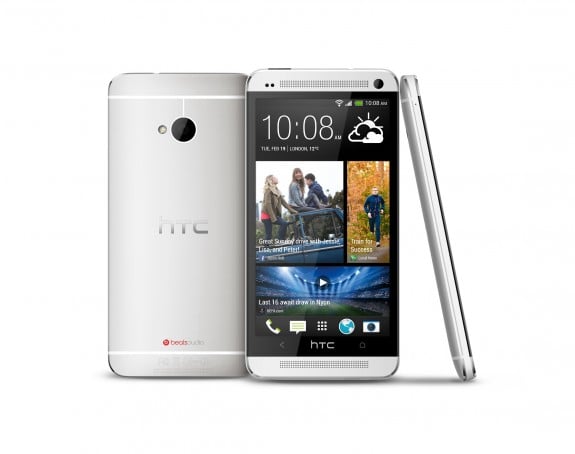 Despite worldwide delays the HTC One will still make it to at least one U.S. carrier before the Galaxy S4. Pre-orders for the Samsung Galaxy S4 begin on April 16, just three days before the HTC One goes on sale. There is no release date for the Galaxy S4, though given the length of AT&T's pre-order cycles, the phone will likely arrive in early May.
The HTC One features a 4.7-inch 1080p display that's a bit smaller and more pixel dense than Samsung's Galaxy S4. The phone uses the same Qualcomm Snapdragon 600 as the U.S. variant of Samsung's new phone, and they come with similar storage capacities.
Two big differences between the HTC One and the Galaxy S4 are their builds and cameras. Whereas the Galaxy S4 uses the same polycarbonate design as the Galaxy S3, the HTC One has an aluminum body that's more reminiscent of the iPhone 5 than other Android phones.
The HTC One uses a new camera which HTC calls an Ultrapixel camera. The camera has a 4MP sensor that can take in a lot of light, making it better in low-light than most smartphone cameras. The Galaxy S4, on the other hand uses a 13MP camera with some unique software features like the ability to take photos and videos with both cameras on the phone at the same time.
Read: HTC One Photo Samples
HTC also includes a number of software features in its new flagship phone. BlinkFeed replaces the phone's homescreen with a Flipboard-like news feed. HTC Zoe makes it easy to create highlight videos by taking short bursts of videos the phone can later stitch together for 30-second video.

As an Amazon Associate I earn from qualifying purchases.