AT&T iPhone 6 Pre-Orders Start Shipping
Those who were able to successfully take advantage of AT&T iPhone 6 pre-orders are getting notified today regarding their shipment just two days ahead of the iPhone 6 and iPhone 6 Plus release date.
Last Friday, Apple, carriers and retailers put the iPhone 6 and iPhone 6 Plus on sale, giving consumers around the world a chance to order the new iPhones ahead of their upcoming release date on September 19th. And with that iPhone 6 release date now just two days away,  AT&T has begun alerting consumers about incoming iPhone 6 and iPhone 6 Plus shipments as iPhone 6 and iPhone 6 Plus pre-orders head out ahead of the release date.
AT&T iPhone 6 pre-orders have begun heading out to those that pre-ordered the device with a September 19th delivery date confirmed. AT&T is sending out text messages to customers confirming their shipping details throwing in details about the tracking number for good measure. Our confirmation for an iPhone 6 pre-order also included a link to FedEx's website to watch the shipment.
While many iPhone 6 pre-orders have been in transit for part of the week, AT&T has been lagging behind the rest of the pack though it appears that the carrier is on schedule for both iPhone 6 and iPhone 6 Plus pre-orders for release day. Customers that don't receive a text message from AT&T will want to log into the carrier's website to track their shipment on the way to the door.
Apple's iPhone 6 deliveries will require a signature though as we've pointed out, there are various ways to get an iPhone 6 pre-order delivered without being present. Delivery times can be unpredictable so those that ordered thru AT&T will need to make sure that everything is squared away before Friday. Otherwise, the delivery service will hold the iPhone 6 and attempt to deliver again.
These shipments come after a tumultuous pre-order for AT&T and other carriers in the United States as demand for the iPhone 6 and the iPhone 6 Plus in particular caused some websites to stumble and some consumers to miss out on a September 19th delivery date.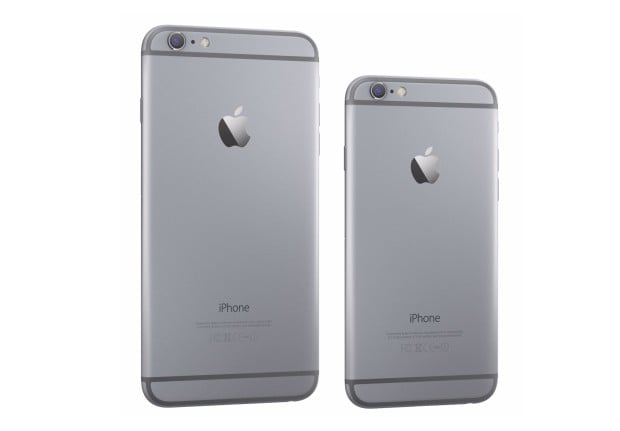 Last Friday, Apple's online portal did not go live at midnight and many consumers were greeted with a error messages. Carrier websites were a little bit better though we did see buyers run into an assortment of issues in the hours after pre-orders started. And while some of those iPhone 6 pre-order problems have been solved in the days since the pre-order date, others are still plagued by iPhone 6 pre-order problems.
We've seen a number of iPhone 6 buyers complain about an assortment of problems in the days leading up to the iPhone 6 release date. One Redditor relayed his terrible pre-order experience with AT&T that started at 3AM EST last Friday and ended with him not getting an iPhone 6 for release day. Instead, he's looking at a shipping date in the month of October through Apple.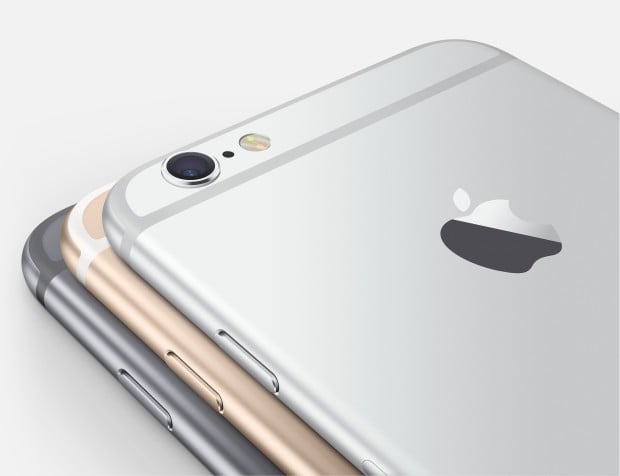 Others are complaining about terrible experiences with AT&T's iPhone 6 pre-ordering process and Verizon's pre-ordering process as well. For many users, the experience has been nothing short of a nightmare and reminiscent of the problems iPhone 5 pre-orderers endured two years ago when Apple's released its last big update to iPhone.
Earlier this week, Apple announced record iPhone 6 pre-orders with over four million iPhone 6 models sold in the first 48 hours. It also says that due to demand, some pre-orders will be delivered in October. Historically, iPhone shipping dates have eased a couple of weeks after the initial release date though with the iPhone 6 Plus proving to be a hot commodity this year, there's no telling how long it will take for Apple to get these devices squared away with 24 hour delivery.
In the meantime, those that did successfully purchase an AT&T iPhone 6 pre-order will want to be on the look out for their new flagship smartphone.

As an Amazon Associate I earn from qualifying purchases.