AT&T is Charging You More and You Can't Say No
Customers of AT&T Wireless will face a higher bill than they're used to soon.
Starting May 1st the company will charge each of its post-paid wireless customers an extra 61 cents as an "administrative fee. That fee is an addition to the fees users already pay the company for voice, data and messaging services.
According to Fox Business, AT&T Wireless stands to make and five-hundred million dollars from just the fee alone.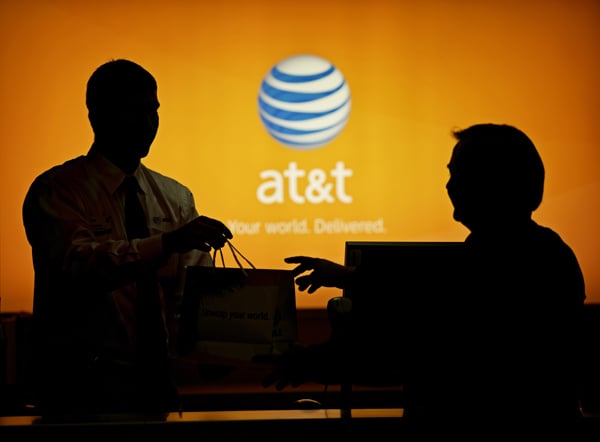 According to the company's fee and tax schedule, the new fee, "helps defray certain expenses AT&T incurs, including but not limited to: (a) charges AT&T or its agents pay to interconnect with other carriers to deliver calls from AT&T customers to their customers; and (b) charges associated with cell site rents and maintenance".
In other words, AT&T is maintaining that the fee is really just the costs it incurs by providing users with the same service its users are already paying the company to provide. By creating the administrative fee, AT&T Wireless is able to avoid having to raise the price of its service plans, something that it wouldn't be able to do to customers who'd already signed service agreements with the company. This new administrative fee will apply to all contract customers on the company's wireless network regardless of the status of their contract.
There will be no way for users to opt out of the new fee, though the company says that it will disclose the fee to it's users soon.
Today's new administrative fee goes on top of the $.38 Regulatory Cost Recovery Charge that it uses to pass on the cost of adhering to federal communications guidelines, and the Federal Universal Service Fund which was created by the federal government to "help unsure first-class, affordable telecommunications service" for those who live in areas where providing communications services might be too expensive.
AT&T Wireless also requires it's users to pay what it calls "other surcharges".  These fees include the cost of providing 911 access, and access to the hearing impaired. That cost ads an additional $.31 plus 0.16% of the user's bill.
Currently, Verizon Wireless charges users an extra $.90 per device and a regulatory fee of $.16. Sprint currently charges it's users an extra $1.50 as an administrative fee and an additional 40 cents to complete with deferral regulations.
By comparison, T-Mobile users don't have to pay an administrative fee, however the company charges $1.61 to each user to recoup its regulatory feeds –the highest of any of the big four wireless networks.

As an Amazon Associate I earn from qualifying purchases.