AT&T Launches Eco-Rating System for Smartphones
When it comes to environmentally friendly phones, we've been assaulted with massive green washing and green themed phones, but very little in the way of usable information about the environmental impact of phones we would want to buy as something more than a green gimmick.
AT&T is trying to change this with a new Mobile Device Eco-Rating System, which it is launching this year. AT&T has partnered with BSR, a company known for sustainability efforts, to come up with a new rating system that measures "key environmental characteristics."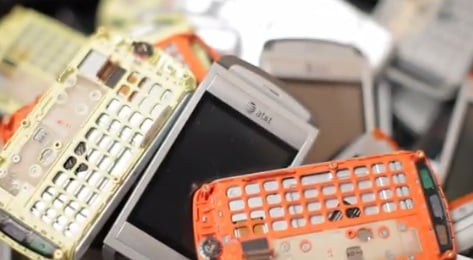 AT&T has not released what these labels will look like, but the hope is that consumers will be able to make informed choices about the phones and tablets they buy based on how much of the phone is recyclable, whether it is manufactured in an environmentally friendly manner and other factors like, environmentally preferable materials and energy efficiency.
In the video below, you can see Jeff Bradley of AT&T Mobility and Vijay Kanal of BSR discuss the new initiative.
https://www.youtube.com/watch?feature=player_embedded&v=n8Y8cgtlXEA
The new labels will be attached to boxes in the store, giving consumers a means of checking the environmental impact of a phone with a quick glance, instead of hours of research.
It will be interesting to see how consumers respond to the new labels. According to a Deloitte study more than half of the surveyed shoppers want to make sustainability a factor in purchases.
The environmental impact of our phones and gadgets is only one part of responsible gadget buying. Another issue, which these labels don't address is conflict materials in phones and tablets. You may have heard about conflict diamonds, but did you know that the precious metals in our gadgets are responsible for fueling unrest in the Congo? This in-depth report from our own K.T. Bradford takes a deep dive into conflict minerals. Hopefully we'll see the inclusion of conflict minerals in a future version of these labels.
AT&T is hopeful that the new program will resonate with consumers and eventually gain acceptance throughout the entire wireless industry.

This article may contain affiliate links. Click here for more details.