AT&T Leak Hints iPhone 5 Will be LTE-Compatible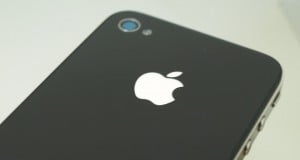 A leaked AT&T document suggests that Apple's iPhone 5 may in fact come with LTE-compatible radios as part of the carrier's second stage of LTE deployment. The leaked document was created earlier this year and indicates that AT&T hopes to get its LTE smartphones ready by 'phase 2' of its network deployment, which includes 'LTE smartphone, HSPA+ smartphone, iPhone migration.'
As LTE smartphone is also mentioned, it could potentially indicate that AT&T is looking at Android and other platforms for 4G LTE data speeds, including potentially webOS, Windows Phone 7, and the BlackBerry platform that AT&T currently supports at this time.
According to site iFans, this is all supposed to happen in September, and may suggest that the next-generation iPhone may be among the early smartphones on AT&T's lineup to support 4G LTE. However, as the document was created so early in the year, it could stand that Apple has since rethought of its 4G LTE strategy and won't be an early adopter to the next-generation mobile broadband network. Since the iPhone 4 on Verizon Wireless was launched, Apple has made it clear that LTE was not ready and the emerging technology's battery drain issue–which is apparent on early Android smartphones like the HTC Thunderbolt–would force Apple to make design concessions that it was not willing to make to afford a good user experience, perhaps that design concession would mean a thicker iPhone design to accommodate a larger battery.
Also, since the beginning of the year, we've also heard that the next-generation iPhone, to succeed the iPhone 4, would be called the iPhone 4S–that model is said to be an incremental upgrade to the current iPhone 4, perhaps with a faster processor (utilizing Apple's ARM-based A5 dual-core chipset rather than the A4 chip), and increased network compatibility for Sprint and T-Mobile's network in the U.S.

As an Amazon Associate I earn from qualifying purchases.