AT&T Leaks: Titan II Launch Date & Pricing, New Sony Crystal Tablet
A new leak for AT&T reveals some interesting tidbits, including pricing and the launch date for the HTC Titan II smartphone as well as a new unannounced device called the Sony Crystal, which is believed to be a tablet.
The HTC Titan II is said to be launching on March 18. The device is among the first Windows Phone smartphone to support 4G LTE mobile broadband, which AT&T and Verizon are both marketing as offering speeds up to ten times faster than 3G. The Titan II, along with Nokia's Lumia 900, will be the first Windows Phone devices with LTE support. The Titan II retains the massive 4.7-inch display of the original Titan, but also adds in a 16-megapixel camera sensor. That device was announced initially earlier this month at the Consumer Electronics Show. The Titan II is expected to cost $200 with a two-year contract.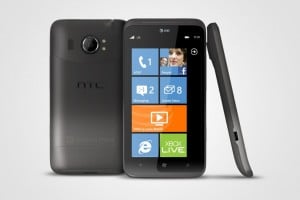 The Lumia 900 is also speculated to launch on March 18, but is rumored with a much lower price point at just $99.
The next device is the Sony Crystal. Not a lot of information is known about the Crystal at this time, except that it's a tablet. The device will be an HSPA+ 4G device, not an LTE device, and will cost just over $400. It's unclear if the Crystal will be an entirely new tablet, or if it's a re-branded version of the Sony Tablet S, which is doing well in UK sales.
The Galaxy S II Skyrocket HD (4G LTE with an HD display), Sony XPERIA Ion, and Samsung Exhilarate will round out AT&T's first quarter launches.
Via: BGR