AT&T LG G Flex Curves Onto Shelves February 4th
The curved and flexible smartphone known as the LG G Flex is about to finally arrive from multiple carriers in the US. After first being announced with Sprint, earlier this week we confirmed AT&T would offer the device starting January 24th.
AT&T announced pre-orders would start today, January 24th, but gave no details as to when the new smartphone would actually start shipping to customers. Today however, we've learned February 4th pre-orders will finally start shipping, and the G Flex should be available both online and direct from AT&T stores nationwide.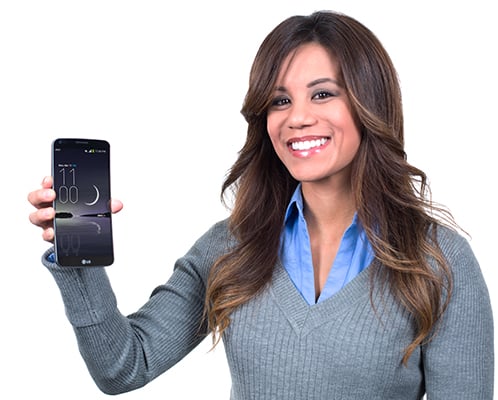 After launching initially in Korea and other regions outside of the US, LG finally revealed multiple US carriers would receive the smartphone within Q1 of 2014. Meaning we could also see T-Mobile and Verizon offer up the bent smartphone before the end of March.
As a reminder, the LG G Flex sports a 6-inch display that's actually covered in plastic, and it bends in order to be more durable than anything currently available today. The rear features a self-healing coat over the plastic design, and the phone runs on a powerful 2.3 GHz quad-core Snapdragon 800 processor with 2GB of RAM and rocks a 13 megapixel OIS camera. It has a lot going for it, but will cost you $299 with a new 2-year contract.
Sprint will have this truly flexible and curved device available starting February 1st, and AT&T looks to closely follow them on the 4th.

As an Amazon Associate I earn from qualifying purchases.