AT&T LG G2 Update Arrives, Still No Android 4.4 KitKat
This week LG G2 owners on AT&T should be on the lookout for a quick software update on their device, but sadly this won't bring Android 4.4 KitKat to your phone. Or even Android 4.3 Jelly Bean for that matter. Instead it's a quick bug fixing update.
LG's been slow to updates in the past, and we're still hearing sometime next year, possibly as late as March for the Android 4.4 KitKat update. That said, the smartphone still needs improvements and upgrades, and today AT&T confirmed one should arrive starting this week. AT&T and LG are pushing out new software to the device with plenty of changes, as well as better support for ISIS, the carriers mobile wallet initiative.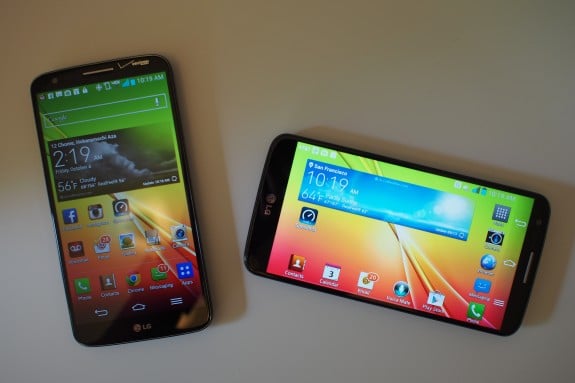 The update rolling out this week to the LG G2 will keep you on Android 4.2 Jelly Bean sadly, but will have an improved Google Maps experience, full ISIS Mobile Wallet and mobile payments support, some AT&T Messages bugs and problems, and a new AT&T Ready2Go app. And that's about all.
AT&T confirmed the small 57MB update should be available starting December 3rd, but still recommends users download the new software over a stable WiFi connection. Android 4.2.2 Jelly Bean will be the end result, with no sign on Android 4.3, and again we're hearing Android 4.4 KitKat will arrive sometime in Q1 of 2014. A solid 4 months later than the Moto X and some of the competitions flagship devices.
Read: LG G2 Review
As usual you'll want to head into Settings > about phone > and tap that check for updates button to get the latest from LG and AT&T for your G2 smartphone. We'll be on the lookout for more update details, but don't expect the chocolate-covered Android 4.4. KitKat anytime soon.

This article may contain affiliate links. Click here for more details.