AT&T Makes Big Prepaid Push With Nationwide Deployment of Aio Wireless
AT&T-owned Aio Wireless will soon be rolling out to nationwide customers offering affordable, contract-free prepaid plans this fall. This will mark AT&T's big prepaid push beyond its GoPhone prepaid plans marketed under its own AT&T Mobility branding as the Rethink Possible network tries to take on affordable plans from rival Sprint-owned Boost Mobile and Virgin Mobile USA along with T-Mobile's popular contract-free prepaid offerings.
Starting mid-September, customers across the U.S. can sign up for Aio Wireless and the carrier has a promotion that if you sign up by September 29, 2013 and maintain continuous service, your third month of service will be free of charge.
Aio Wireless, currently available in a few select markets, offer plans that come at the high end with unlimited talk, text, and web. Aio Wireless also has access to AT&T's 4G LTE networks. Though unconfirmed from AT&T and Aio, from what we're hearing from customers users can bring a locked AT&T phone to Aio Wireless and those devices will be able to work with an Aio Wireless SIM card.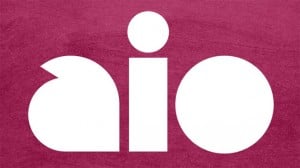 All of Aio Wireless' plans come with unlimited data. Users pay for a certain amount of data per monthly cycle for high speed 4G HSPA+ or 4G LTE access, beyond that there is no overages but users will be throttled down to slower data access speeds according to the site. All plans have unlimited talk and text as well.
Plans start at $40 for basic, non-smartphone models while smartphone users could choose from a $55 plan with 2 GB of high speed data or a $70 plan that offers 7 GB of LTE/HSPA+ data with overages being throttled.
Given AT&T's excellent LTE data speeds across the country, users on prepaid would get very fast and competitive speeds on LTE.
Each additional high-speed Aio Gig could be added at $10 for 1 GB per month. So if you're on the $55 smartphone plan and have gone through the 2 GB at LTE speeds and want faster speeds, you can add a third gig for another $10.
Aio also offers a data-only plan for tablet. Those plans are more conservative and are priced at $15 for just 250 MB of high speed data per month.
As this is a prepaid carrier, there are no discounts nor subsidies on smartphone pricing. You are expected to pay full price for your phone, and smartphones start at $50 for a ZTE Prelude Android phone all the way up to a $650 16 GB iPhone 5 from Apple. There is also a Nokia Lumia 620 running Microsoft's Windows Phone 8 OS that also delivers exceptional value if you are okay with Microsoft's ecosystem.
Most recently, T-Mobile had filed a lawsuit against AT&T and Aio Wireless over the use of the Aio "magenta" color; T-Mobile had been fiercely protective of its hue and had filed a similar lawsuit against AOL-owned Engadget subsidiary Engadget Mobile a few years ago over similar issues. Aio's branding and colors could change in the future if T-Mobile has its victory.

As an Amazon Associate I earn from qualifying purchases.