AT&T, Microsoft to Begin Windows Phone 8 Preorders 10/21?
According to inside information, it has been reported that AT&T and Microsoft may begin Windows Phone 8 preorders starting on October 21st. AT&T may start taking credit cards for the HTC 8X and the Nokia Lumia 920 on that date.
It's unclear if preorders will start for other carriers as well. Though Verizon Wireless has stated that its committed to Microsoft's mobile platform, it has thus far not given any specifics for Windows Phone 8 plans. T-Mobile on the other hand has recently confirmed that it would offer the Lumia 810 from Nokia 'in the coming weeks.'
In the past, despite reported low sales numbers, Nokia's Lumia 900 smartphone has been a popular item at launch on AT&T, leading to sell outs at many retail locations. It's unclear if preorders will sell out and what amounts of inventories AT&T and Microsoft have planned for forthcoming Windows Phone 8 handsets, including the Lumia 820, Lumia 920, and the HTC 8X.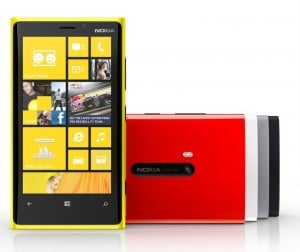 In addition to smartphones, AT&T will also be offering tablets based on Microsoft's desktop-class Windows 8 and Windows RT platforms. Windows RT is a variant of Windows 8 that will run on ARM Holdings chipsets, though the RT edition won't be able to run legacy Windows program. AT&T had recently announced that it would offer the Asus Vivo RT tablet based on Windows RT and the Windows 8-powered Samsung Ative Smart PC, both with 4G LTE connectivity.
The tablets would launch on October 26 and Windows Phone 8 devices are expected to appear in early November.
According to a report on The Verge, Microsoft is not commenting on these inside leaks and is only stating that Windows Phone 8 devices 'will be available to customers later this year.'
Windows 8 tablets will launch at a competitive time when Apple is widely speculated to launch a smaller 7.85-inch iPad for the first time, dubbed the iPad Mini. Additionally, Windows Phone 8 will have to compete with recently announced Android devices, like the LG Optimus G, and current flagships like the Galaxy S III and HTC One X+. Moreover, Windows Phone 8 devices will have to compete against Apple's recently launched iPhone 5, for which demand is still outstripping supply.
In the U.S., AT&T has been the carrier that's the strongest backer of Microsoft's Windows Phone platform.

As an Amazon Associate I earn from qualifying purchases.