AT&T: No More iPhones for New Yorkers…for now
AT&T's 3G coverage is pretty horrible in New York City. In what appears to be an attempt to ease congestion, AT&T has ceased online sales of all iPhone models to those living in and around the country's most populous city. An article over at the Consumerist quotes an AT&T service rep as saying that "…the phone is not offered to you because New York is not ready for the iPhone."
I feel a tiny-bit bad for customers who have to deal with the minor inconvenience of buying their iPhones elsewhere, but I applaud AT&T for showing some sign of responsibility here (assuming this is the reason behind halting online sales to NYC). AT&T has been selling 3G service to more New Yorkers than it can support. If AT&T really thinks New York is not ready for the iPhone, maybe AT&T should take things a step further by getting together with Apple and putting a moratorium on all iPhone sales in the Big Apple until it builds up its network to handle its existing customer base.
AT&T will gladly sell customers in San Francisco and other cities iPhones. Here's a screengrab of AT&T's iPhone deals page when I punched in my zip code.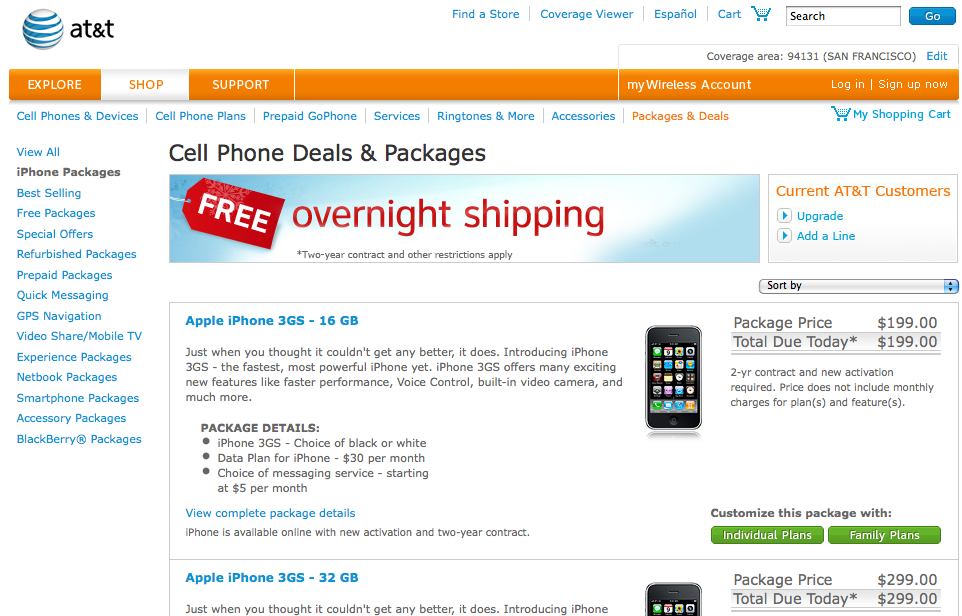 And here's what you'll see if you type in a New York City zip code. You'll get the same results with zip codes in Westchester County and parts of northern New Jersey. In place of current iPhone pricing, New Yorkers are greeted with text that reads "We're sorry, there are no Packages & Deals available at this time. Please check back later."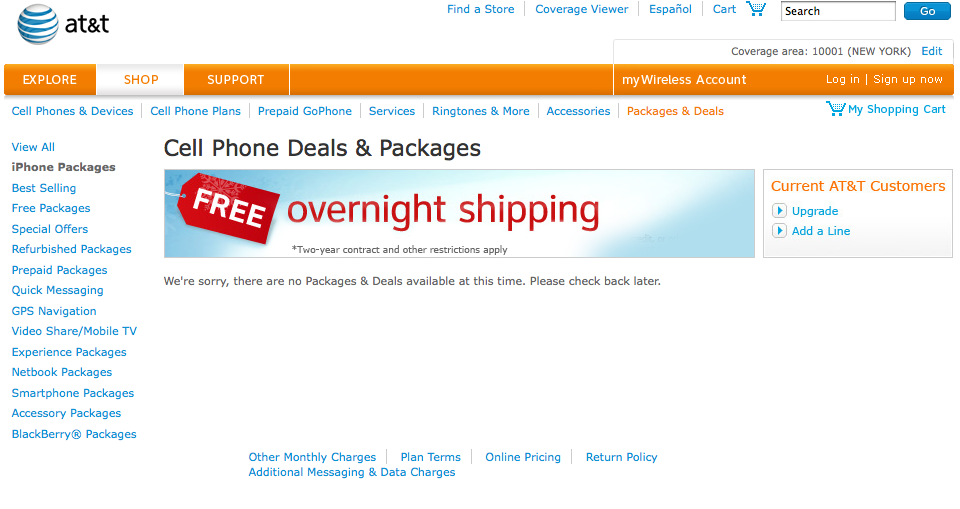 AT&T is still selling other smartphones online to customers in the New York City area.