AT&T Novatel MiFi 2372 Mobile Hotspot with DLNA Review
We have already reviewed AT&T and Novatel's MiFi 2372 Mobile Hotspot device not once but twice in the past. However, when we reviewed it back then, it was missing a major feature, one that it acquired through a software update in April. That feature of course is DLNA media streaming and one that makes the MiFi hotspot that much more useful.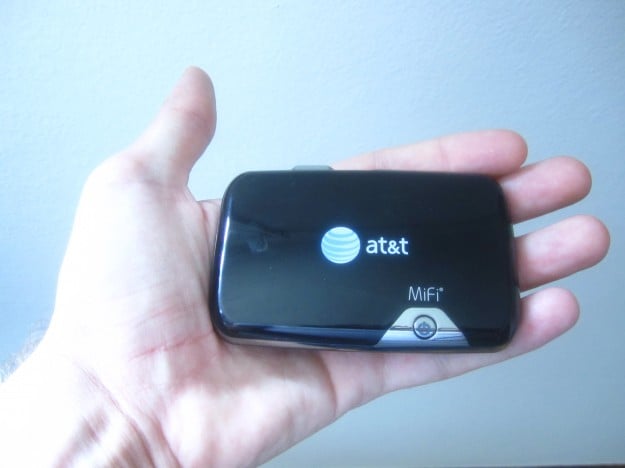 We got a taste of it back at CTIA 2011 but over the past couple of weeks we've been testing it out and we wanted to share our thoughts about the service with all of you, especially those that have been considering picking one up.
What It Is And How It Works
In a nutshell, the AT&T Novatel MiFi 2372 Mobile Hotspot is your own personal mobile Wi-Fi connection. You can take it anywhere AT&T 3G service is available and hook up up to five Wi-Fi enabled devices to it. That means phones, tablets, cameras, laptops, you name it. However, that's not all it can do. With an update it in April, it now supports DLNA streaming making it an extremely attractive MiFi device.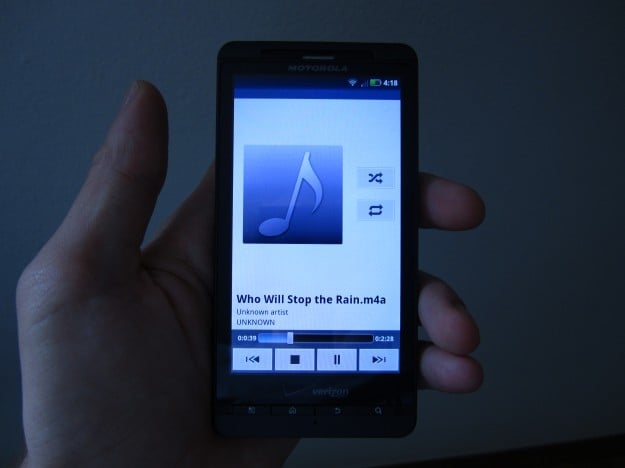 DLNA streaming with the MiFi allows you to play media stored on the device's microSD card on pretty much any device that supports DLNA whether it's a phone, tablet, television, etc. The neat part is that you can stream the same of different content on any devices connected to it and you can do so even when no 3G service is available.
From our testing, it works extremely well and we were able to get music and video streaming on a host of different devices all at the same time without any sort of interruption.
The nice thing about the AT&T Novatel MiFi 2372 Mobile Hotspot's DLNA streaming is that it's easy to use. The MiFi OS is extremely basic and intuitive and you can get DLNA up and running in no time.
Once inside the OS,and you do that simply by heading to https://att.mifi on your PC or laptop, there is a simple little widget that allows you to turn the DLNA on and off, You can either set it to manual or you can make it so the DLNA starts whenever the microSD card is inserted into the MiFi device.
The nice part is that even if you forget you have it on, it's not going to drain the battery too much. There wasn't much of a difference in battery life when the DLNA was employed opposed to when it wasn't. It also have good range. We were able to walk pretty far from where the MiFi was sitting and still get a solid stream and Wi-Fi connection.
Who Will Love It
While it was great having music running on a phone and a movie running on a tablet simultaneously, that use case is not going to be typical. Rather, the MiFi's DLNA streaming is going to be useful for multiple travelers on a train or for a family that's taking a road trip. However, if you don't do any of that often, there is another use as well.
If you're finding that you constantly need space on your device, you can think of the MiFi as a storage space. Put your files on there, connect to the MiFi through DLNA and voila, you can watch the content without taking up precious storage space. It supports up to a 32GB microSD card so you're able to store a ton of content on the MiFi if you need to.
Final Thoughts
DLNA streaming makes a great device an even better one and by adding this wireless server capability, AT&T' and Novatel's Hotspot is easily one of the, if not the most attractive MiFi device on the market. It's easy to use and is a great compliment to its other functions.
There is one thing that is a little bit of a deterrent and that is the data plan that's attached to it. The device is only going to set you back $50 (online only) but it does require a data plan and AT&T currently offers two data plans, $35 for 200 MB or $60 for 5 GB of data. If you're like me, you're going to plow through data which means you're going to be looking a pretty substantial extra cost per month if you start relying on this thing.
DLNA support is great but for some, it might not be enough to offset these costs. If a data plan is no problem though, the AT&T Novatel MiFi 2372 Mobile Hotspot is certainly a device to think about picking up. If that's the case, you can head on over to AT&T's website and check it out.
Pros:
Doesn't Affect Battery Life
Great Range
Works As Advertised
Cons:
Might Not Enough To Justify Costly Data Plans

As an Amazon Associate I earn from qualifying purchases.