AT&T Plays Bait and Switch with Promises of New iPhone 3.0 Glory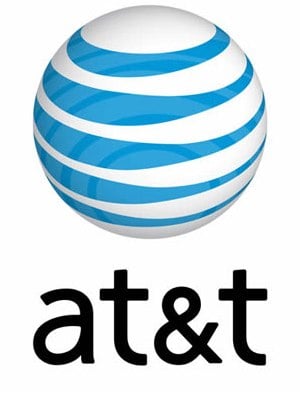 The Boy Genius Report published a list of supposed new features for the next iPhone yesterday, attributing it to a "confirmed" very high muckety muck in the AT&T chain of command. Not much secret that there will probably be a new iPhone this summer. That only makes sense. There's also a mention of a $99 3G Netbook not running Windows heading our way as well. Again, not a surprise.
What's interesting is that AT&T, while talking about UVerse and a few features that relate directly to its service, focus mostly on how great the phone will be. Frankly, I'd expect no less from a new iPhone. What I'd rather hear is how AT&T is going to deliver on its promise of upgrading its network and making its service live up to its marketing hype in both rural and urban areas.   But then why talk about something you've got no intent on delivering when you can focus on a new shiny gadget? It's that old circus trick, don't look at the man pulling the wires, just watch the pretty acrobats.
I spoke recently with one of the reps at the local AT&T store and reminded him that last summer the promise was 3G in our area (Northern Shenandoah Valley of Virginia) was the end of 2008, no later than the end of Q1 2009.   When I asked him about that conversation, all I got was a "we can't say right now." Don't get me wrong, I don't place much stock in sales pitches, but I do find the change in language interesting. AT&T needs to get its act together in my opinion, but I guess they are counting on folks lining up for the new gadgets. When that happens you don't have to worry about making good on your promises.
In any regard here's the list of supposed new features with editorial comment from BGR
New iPhone announcement around mid-June (duh)
New iPhone will be faster and have a more seamless experience unmatched by any device (could be just talking about 3.0, but we think it's also a new iPhone)
U-Verse iPhone application; will allow control of your home DVR (play, pause, rewind, etc.)
The annual iPhone launch is ""becoming a tradition."
Nothing official is being confirmed, but they said that people should prep for an exciting time this summer.
AT&T is said to be working with Apple to create a unified product with an unparalleled experience across all their products and services.
Apple's 3.0 software should tell us where the iPhone platform is going uh, k?
They said customers shouldn't need to choose from AT&T's high-end devices because of features, they should choose based on preferences. The gap in capability should be filled with the new iPhone. Ok, bets on slide out QWERTY, autofocus camera, video sharing, blah blah?
Seems like the higher speed HSDPA (7.2Mbps) is being hinted at too which should confirm the earlier rumors of the new Infineon chipset.
The $99 3G netbook will start selling this summer, and the first one won't be a Windows OS.

This article may contain affiliate links. Click here for more details.