AT&T Relents and Allows Sling on the iPhone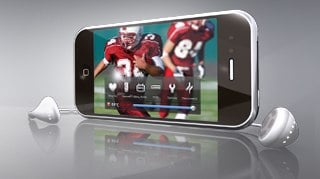 Looks like some things might be changing. AT&T has notified Sling Media and Apple that it will now allow Sling Media's Slingplayer app to be run on 3G over the iPhone. When Sling released the $30 app there was a hue and cry because it was limited to WiFi only. This will be a big deal for SlingBox owners.
According to the New York Times, AT&T has been testing the app on its network and changed its tune. The Bits Blog also suggests that AT&T probably realizes that it was in an indefensible position with regards to the iPhone because it let other phones on its network use the app. Scrutiny from the government can do that to you.
A new app is forthcoming and it will be a free upgrade for those who bought the original. Of course, the cynics will say this will just slow down the AT&T network, and they may be right.

As an Amazon Associate I earn from qualifying purchases.