AT&T Rep Confirms Nokia Tablet and "Larger" Phone
An unnamed source within AT&T has confirmed to GottaBeMobile that a "Nokia tablet" and a "larger Nokia phone" are indeed in the company's future, mentioning that he or she is "very excited about Nokia's upcoming fall product line." This is most likely in reference to the rumored Nokia Sirius tablet and the Lumia 1520 6-inch phablet-style smartphone that we've been hearing all about lately.
Nokia's Sirius tablet was first leaked last month, and is said to be unveiled next month alongside the rumored Lumia 1520 during an event on October 22, for which Nokia has already sent out teasers for. The Sirius tablet will be a full-size slate running Windows RT (possibly the new Windows 8.1 RT update), and will feature a 10.1-inch display with a resolution of 1920 x 1080.
Leaks have suggested that the tablet will rock a quad-core Qualcomm processor and a 6.7-megapixel rear camera for $499, with a battery life topping out at around 10 hours. We've already seen photos of the alleged device, rocking what appears to be a red polycarbonate shell, similar to that of Nokia's recent Lumia smartphones.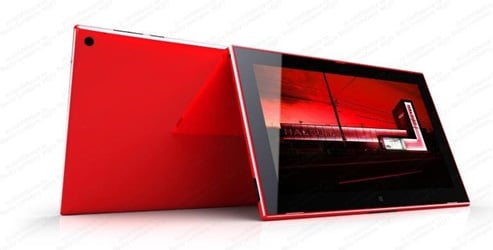 As for the Lumia 1520, it's said to be Nokia's answer to Samsung's recently-announced Galaxy Note 3. The 1520 will sport a 6-inch display, as well as a camera similar to that of Nokia's Lumia 1020. It's said that it won't come with the same 41-megapixel sensor, but rather a lite version, so to speak, that will be able to take 5-megapixel and 16-megapixel photos at the same time.
The 6-inch display is said to pack a 1080p resolution, making it one of the first Windows Phone device to sport a full HD screen. We've seen plenty of leaks of the Lumia 1520, including a press shot from evleaks that shows off the device's display, and we've even seen leaks of the device out in the wild with a neat little flip cover case that we may also see come October 22.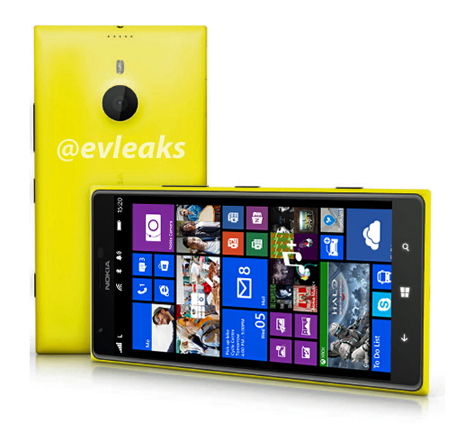 The Lumia 1520 has been rumored since late July, and it looks to be the successor to the Lumia 1020 which was just recently launched. It may not be a direct successor, per se, as the two phones might just simply coexist and complement one another, but the 1520 could be the next Nokia smartphone to get if you're not set on all of the 41-megapixel camera hype, and if you're looking for a Galaxy Note competitor for Windows Phone, the 1520 may just be for you.
Nokia isn't providing many clues about its October 22 event, other than the possibility that it might take place somewhere in the Middle East — possibly Abu Dhabi, which would be a first for a big company announcing a new product. It's less than a month away, though, so you won't have to hold your breath for much longer.

As an Amazon Associate I earn from qualifying purchases.