AT&T Shared Data Plans & Pricing Revealed
AT&T is joining Verizon with a new set of shared data plans complete with unlimited talk and text.
The new AT&T Mobile Share, shared data plans charge a base price of $45 to $30 per smartphone and $40 to $200 a month for data plans with 1GB to 20GB of data.
These new AT&T shared data plans will offer some users a good deal, but individual users or those without several smartphones and tablets on plan may not come out ahead.
While the pricing of phones and data differs from Verizon Share Everything plans, users come out about the same across the plan offerings.
Check out the pricing for AT&T's shared data plans in the chart below.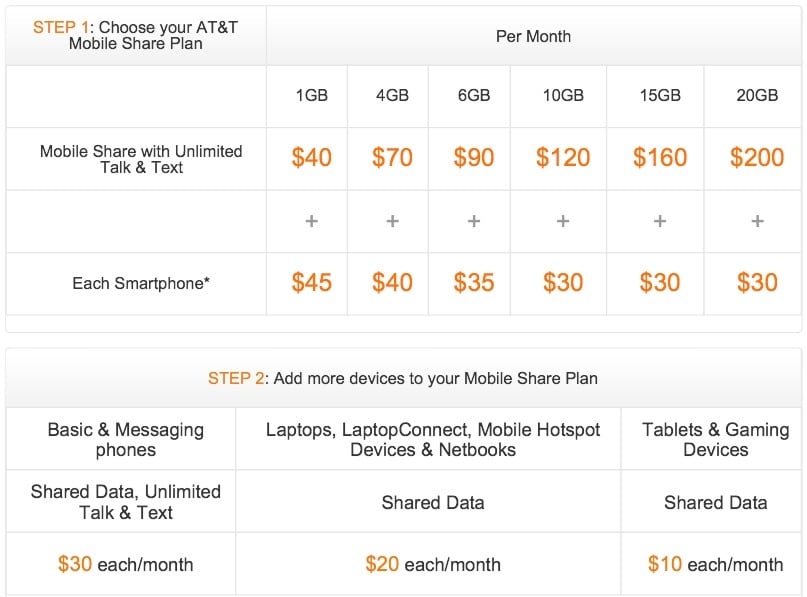 Data overages are charged at $15 per GB.
The AT&T Mobile Share plans include free mobile hotspot features for capable phones and access to more than 30,000 AT&T WiFi access points.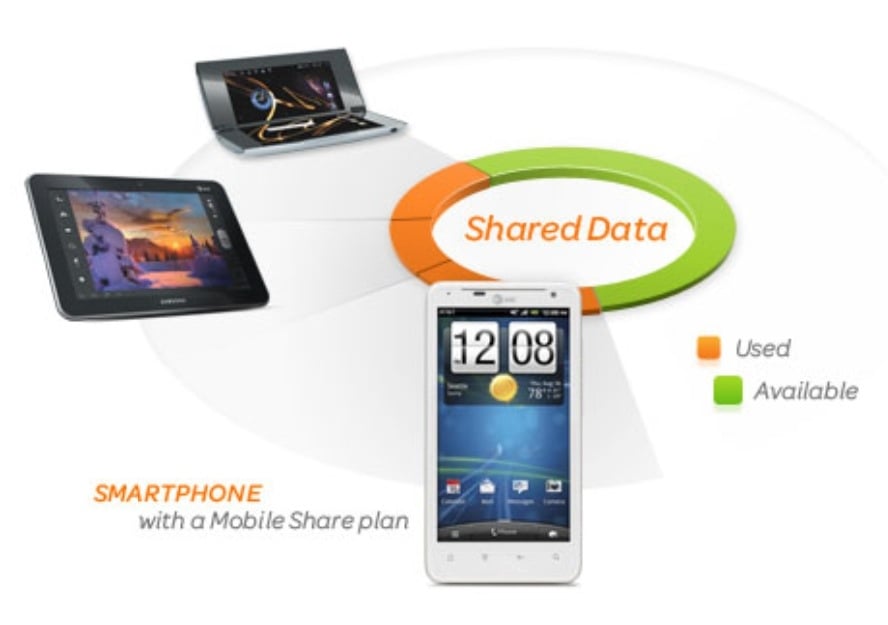 One of the really nice features of these shared data plans is the ability to add more connected devices. This means users can share the data pool with the iPad and Android tablets for just $10 a month. This only applies for tablets not purchased at a discounted price on a two year contract. Users can also connect a hotspot or laptop with 3G or 4G connectivity to the plan for $20 per device.
The AT&T shared data plans are a new series of plans that current and new AT&T customers can switch to in August. Current AT&T customers can choose to keep their current plan, or switch to the new shared data plans without extending their contracts.
Unlike Verizon Share Everything plans, AT&T will continue to offer the traditional phone, text and data plans which are often cheaper for individual users.
AT&T will launch the plans to all customers in late August. Interested users can sign up for an email alert when the plans launch.

As an Amazon Associate I earn from qualifying purchases.