AT&T, T-Mobile Pre-Nuptial Divorce to Cost $6 Billion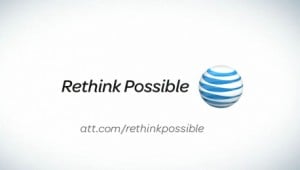 If Sprint has its way and AT&T and T-Mobile do not wed in the proposed $39 billion acquisition, AT&T would have to pay $6 billion, making it the most expensive pre-nuptial divorces of corporate would-be marriages. Sounds confusing? If AT&T doesn't get U.S. government approval to acquire rival carrier T-Mobile USA, AT&T must pay its rival $3 billion in cash, $2 billion for spectrum, and $1 billion for a roaming agreement. Disclosure of the roaming and spectrum agreement were not announced and AT&T did not have any comments related to those terms.
According to Reuters, the publicly disclosed $3 billion of cash, estimated at over 7% of the value of the $39 billion deal, is already high, but when you tack on an additional $3 billion, it is unusually high at 15.%.
AT&T is still making its case for approval of the acquisition. The number two wireless carrier would become the largest U.S. carrier if the deal succeeds, and rival Sprint, which is in the number three spot, is opposed to the deal noting that it would stifle competition and not be conducive to innovation. CEO Dan Hesse of Sprint says that the deal would make it easier for Verizon to acquire Sprint as a result of AT&T's acquisition in his testimony to the Senate.
So if the breakup happens, T-Mobile's $2 billion would help the fourth largest carrier in the U.S. pay for about 10 megahertz of spectrum according to a consultant for Aircom International. That means that the carrier could increase speeds about 1.5 times. 20 MHz of spectrum is ideal, according to the consultant, who says that the capacity would help increase speeds by four times.
For AT&T's sake if it wants the deal to go through, it better hope that it can help lawmakers rethink possible, per its own slogan.

As an Amazon Associate I earn from qualifying purchases.