AT&T to Acquire DirecTV: What's It Mean For Consumers
As expected the boards of AT&T and DirecTV have approved a deal for AT&T to acquire the sateillte TV company to the tune of about $48.5 billion. The deal will be a stock and cash deal. Assuming the deal passes the approval of regulators AT&T will add DirecTV subscribers under its umbrella giving it a grand total of approximately 26 million TV subscribers. That number would trail Comcast's hoped for 30 million subscribers, assuming its proposed acquisition of Time Warner Cable gets regulatory approval. If this was a range war, you could say that the competitors are anxiously buying ammunition.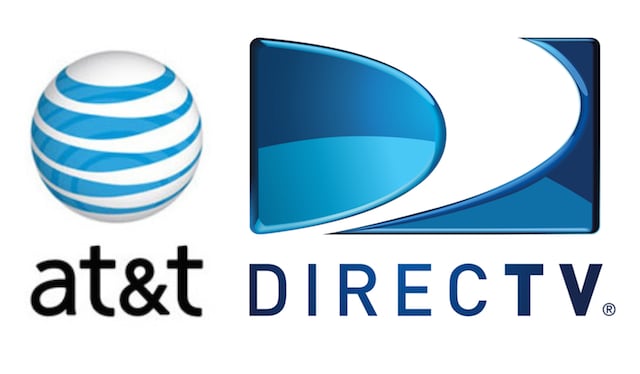 The Wall St. Journal had reported previously that AT&T and DirecTV were to meet this weekend to approve the deal. Unlike the Comcast Time Warner Cable acquisition, AT&T is expected to have an easier time dealing with regulators because there is very little overlap between what AT&T and DirecTV currently offer the market. AT&T does have its U-Verse television service that includes approximately 5.7 million customers but is only available in a limited number of states. DirecTV offers some Internet services to its customers by partnering with other companies. DirecTV has no broadband delivery system of its own.
According to the press release:
The combined company will be a content distribution leader across mobile, video and broadband platforms. This distribution scale will position the company to better meet consumers' future viewing and programming preferences, whether traditional pay TV, on-demand video services like Netflix or Hulu streamed over a broadband connection (mobile or fixed) or a combination of viewing preferences  on any screen.

The transaction enables the combined company to offer consumers bundles that include video, high-speed broadband and mobile services using all of its sales channels — AT&T's 2,300 retail stores and thousands of authorized dealers and agents of both companies nationwide.
If you haven't caught on by now there is a move towards consolidation between companies looking to control not only the broadband pipes we receive content on, but also to strengthen their positions in acquiring content in the future. This move comes as traditional pay television providers like Comcast and DirecTV are faced with shifting ground under their feet as consumer viewing habits continue to change.
The move is also considered a competitive one given the proposed Comcast Time Warner acquisition. If there was any doubt about that, AT&T's CEO Randall Stephenson's quote on the acquisition should but that to rest:
This is a unique opportunity that will redefine the video entertainment industry and create a company able to offer new bundles and deliver content to consumers across multiple screens – mobile devices, TVs, laptops, cars and even airplanes. DIRECTV is the best option for us because they have the premier brand in pay TV, the best content relationships, and a fast-growing Latin American business. DIRECTV is a great fit with AT&T and together we'll be able to enhance innovation and provide customers new competitive choices for what they want in mobile, video and broadband services.
AT&T is looking for the acquisition to help in acquiring content licensing deals as well as distribution deals. DirecTV already offers a series of popular consumer viewing packages that include NFL Sunday Ticket, and interests in the Game Show Network, MLB Network and the Sundance Channel.
AT&T, in announcing the deal, is laying several cards on the lobbying table including that the acquisition will help reach customers in more rural areas by using what it calls "merger synergies." The translation for that is simply that DirecTV has great cash flow and AT&T will spend some of that to reach into rural areas.
AT&T is also stating upfront that it will abide by the FCC's 2010 Open Internet rules for three years after the closing of the deal. The announcement of the acquisition comes as the FCC has created a tempestuous and tricky debate about Net Neutrality and what rules may govern the Internet in the future. The FCC hopes to have new rules in place by this December, so note that AT&T's language refers to the 2010 rules, not what may be come out of the current rule making process.
Some speculation on the regulatory front is that AT&T may be well positioned to gain approval as a counter to Comcast. The theory being that if the Comcast Time Warner merger goes through there will need to be another large player on the field to provide competitive balance. But consumer advocacy groups worry that this type of consolidation will in the long term stifle competition and hurt consumers. A recent report indicates what consumers already know: that pay television rates increases happen at a higher rate than inflation. John Bergmayer, senior staff attorney at consumer advocacy group Public Knowledge had this to say about the proposed acquisition:
The industry needs more competition, not more mergers.  The burden is on AT&T and DirecTV to show otherwise.  We'll have to analyze this  carefully for potential harms both to the video programming and the wireless markets.  The most obvious concern is that customers in U-Verse territories would lose a video competitor, though the transaction would have nationwide effects.
What does it mean for consumers? Should the acquisition go through AT&T will be able to use video services as a part of bundles that include cellular, video and telephone packages. It isn't hard to imagine what customers could eventually see in AT&T stores along those lines. AT&T's major competitor, Verizon has previously worked with Comcast to create deals for customers, and consumers could see increased competition for their dollars on that front.
As to the big question about costs to consumers, it's a wait and see game.