AT&T To Acquire T-Mobile USA for $39 Billion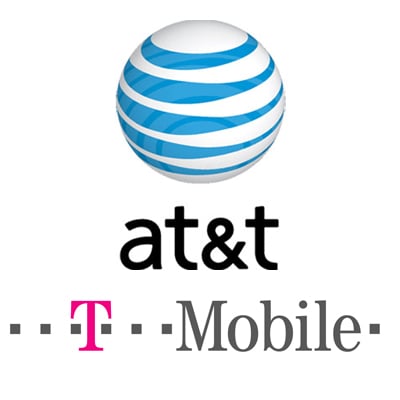 Interesting news for a Sunday afternoon. AT&T is announcing that they will purchase T-Mobile USA for $39 billion in cash and stock. The deal is expected to take 12 months to complete. Given that this would make AT&T the largest US carrier by far, most expect the Feds to sniff around this deal before it goes through as well.
Rumors were floating around that Sprint was thinking of purchasing T-Mobile USA, but it looks like T-Mobile was the one looking to sell. Regardless of how this turns out (or if) it is safe to say that things in the already tumultuous US wireless market are about to change.
For what it is worth (and that may not be much given how early this announcement this is) this is probably going to turn into a raw deal for consumers as it will reduce choice in some areas of the US. T-Mobile never had the US coverage the other carriers did. And to add speculation to speculation, I wouldn't be surprised if the folks at T-Mobile (headquartered in Bonn, Germany) just said you know what that crazy US market just isn't worth the hassle.
Via Business Insider