AT&T to Cripple BlackBerry Bold 9900 NFC Capabilities?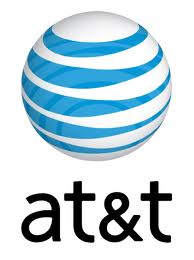 AT&T may disable one of the future-facing technologies on the BlackBerry Bold 9900 when that device arrives on the carrier through software blocks that would cripple the near field communications, or NFC features, of the smartphone. The NFC market is expected to take off in the U.S. and globally as smartphone makers, carriers, banks, financial institutions, and credit card issuers are tapping mobile devices as payment mechanisms to replace the traditional wallet in the new age of convergence.
Right now, news of the crippling is through unsubstantiated rumors, and it's unclear if AT&T will effectively block NFC support on the software level once the carrier launches the device later this year. Fortunately, though, even if such a scenario does occur, the developer and hacker community can create software patch to re-enable the hardware feature as the carrier won't force RIM to remove the NFC hardware all together.
According to IntoMobile, one developer who has had some time with the AT&T-branded BlackBerry Bold 9900 says he has had no trouble accessing the NFC capabilities, so hopefully this means that the unsubstantiated rumor is false.
In the past, RIM's policy to appease carriers have led to a number of consumer-facing features to be disabled on certain BlackBerry releases, including crippled GPS and Bluetooth radios. In the early days, carriers would disable open GPS access in the hopes of courting consumers to sign up for their subscription mapping options with a monthly or a la carte charge.
Via: IntoMobile

This article may contain affiliate links. Click here for more details.