AT&T to Start Unlocking iPhones on April 8th
Just a day after it became apparent that Apple's CEO Tim Cook had forced AT&T to unlock the iPhones of some customers comes word that the carrier will start unlocking off-contract iPhones starting on April 8th.
The policy change has not been confirmed by either Apple or AT&T, but instead, it's a rumor coming from Engadget.
An AT&T spokesperson confirmed that an iPhone policy change would be taking place this Sunday but declined to elaborate on what that policy change is.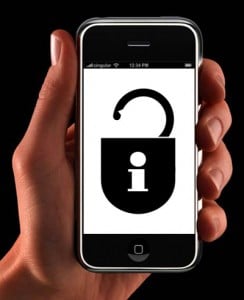 According to the report though, AT&T will start unlocking the iPhones of select customers on Easter Sunday. iPhone owners will have to be unlocked, have good-standing with the carrier and will have to make the request themselves.
An unlocked iPhone allows users to insert any microSIM into the device so long as the microSIM's carrier frequencies are supported. This is useful when traveling abroad where a user can use a foreign SIM card to make and receive voice and data calls.
AT&T has loosened up its notoriously strict rules about unlocked iPhones in recent days, and much of the credit can probably be given to Tim Cook who has seemingly put pressure on the carrier to unlock customers iPhones.
In the past, AT&T has placed blame on Apple saying that the company usually maintains the unlock code and does not provide them to AT&T.
Clearly, this is fantastic news for those that wish to take their iPhone on business trips outside of the United States and while the policy change is still not confirmed, we should see it enacted come Sunday.
Update: An AT&T spokesperson confirmed that this will indeed be happening saying that:
Beginning Sunday, April 8, we will offer qualifying customers the ability to unlock their AT&T iPhones. The only requirements are that a customer's account must be in good standing, their device cannot be associated with a current and active term commitment on an AT&T customer account, and they need to have fulfilled their contract term, upgraded under one of our upgrade policies or paid an early termination fee.

As an Amazon Associate I earn from qualifying purchases.