AT&T, Verizon Must Open Up Network to Rival Customers in Data Roaming Agreement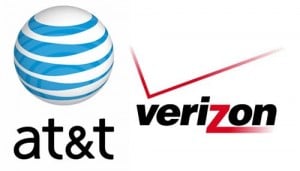 In  a split 3-2 vote, the FCC approved a new rule that mandates AT&T and Verizon Wireless to open up their networks to rival carriers and their customers to foster better data roaming agreements. The move, heralded by smaller and rural carriers, was bitterly opposed by AT&T and Verizon.
The rules essentially extended roaming agreements for voice to data and the move by the FCC to ensure access to mobile broadband data is important given AT&T's announcement that it would acquire T-Mobile USA. The combined new AT&T and Verizon Wireless networks would control an 80% market share in the U.S., leading some to speculate if pricing would increase in an environment of less competition.
"Roaming deals are simply not being widely offered" and the requirement will spur investment and promote competition, said Julius Genachowski, the agency's chairman.
Republicans on the FCC who disapproved of the new measure said they voted that way since the FCC does not have the legal authority to adopt data rules.
The rules adopted were not just about opening up AT&T and Verizon to roaming agreements, but to ensure that the larger carriers would charge reasonable rates to rivals who roam onto their networks. The two largest carriers, which oppose the agreements, say that there are already numerous roaming agreements in place.
At the Consumer Electronics Show earlier this year, Verizon Wireless spent a significant portion of its 4G LTE devices announcements–the carrier had showcased 10 devices including 4 smartphones at the January electronics show–to highlight that its 4G network initiatives would benefit customers and bring fast mobile broadband to hard to reach areas, including rural areas where it would be costly to wire and offer wired broadband services.
In response to the FCC announcement, AT&T says, "Proponents of a roaming mandate were seeking government intervention, not to obtain agreements — which are plentiful — but rather to regulate rates downward."
As part of the FCC's initiative to expand the reach of mobile broadband access to Americans, the agency also voted unanimously to lower rates that carriers would pay to attach lines and antennas to utility poles.
Via: BusinessWeek

This article may contain affiliate links. Click here for more details.