AT&T vs Verizon iPhone 5: 4G LTE Speed Test (San Francisco)
AT&T 4G LTE and Verizon 4G LTE speeds are virtually tied in our first batch of iPhone 5 speed tests. Both are faster than many home Internet connections, which will simply amaze users upgrading from 3G phones, such as the iPhone 4S.
Choosing the right iPhone 5 carrier is much more important than choosing a color or storage capacity. Unfortunately, there's no single perfect iPhone 5 carrier for everyone. Each carrier has its advantages and disadvantages.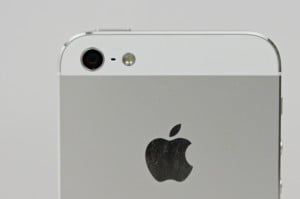 For some users, 4G LTE download and upload speeds are a priority, while others value features like unlimited data and simultaneous talk and Web browsing. You'll notice that we're leaving the Sprint iPhone 5 out of our comparisons. That's because Sprint's 4G LTE network isn't available in most places, including the San Francisco Bay Area.
AT&T vs Verizon iPhone 4G LTE Speed Test
In this video we demonstrate how fast the AT&T and Verizon 4G LTE and download speeds are near the highest point of San Francisco, the city that's notorious for poor cell phone coverage because of its numerous bills and old buildings. Apple often demonstrates iOS features and new features, such as its Maps app and Siri, in San Francisco, so there's no better city to see how the iPhone 5 performs in the wild.
We ran the first round of speed tests in my home, which is near the top of Mt. Davidson, San Francisco's highest peak. We will be running multiple speed tests in the San Francisco Bay Area and around the country to compare iPhone 5 4G LTE networks.
Here is a demonstration of how fast the iPhone 5 runs on AT&T's and Verizon's 4G LTE networks using the Speedtest.net app. Both the AT&T and Verizon iPhone 5 were connected to the same Speedtest.net server, which is about 1.5 mile from my house.  The Verizon iPhone 5 bounces between two and three bars and the AT&T iPhone 5 bounces between three and four signal bars. Both phones had strong data connections, though their 4G LTE speeds were slower than what we've observed in commercial areas.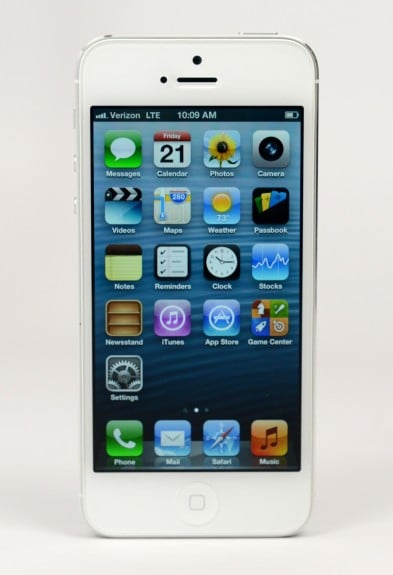 It's important to note that 4G LTE speeds and availability vary block by block, house by house. In fact, data speeds and call quality varies within some individual houses and buildings. If 4G LTE speeds really play  into your iPhone 5 buying decision, we recommend asking friends and family members to run speed tests for you at your home, school, work and other places you frequent that don't have open Wi-Fi networks.
At 10.21 Mbps, the Verizon iPhone 5 scored the fastest individual download test, which is slightly faster than AT&T iPhone 5's fastest score of 9.69 Mbps. The AT&T iPhone 5 had the fastest upload speed average, with a top score of 16.20 Mbps, which is 2.33 Mbps faster than the Verizon iPhone 5's best score.
These are hardly the fastest scores we've seen from Verizon and AT&T 4G LTE, but that's okay. These kind of speeds are more than fast enough to download large files and stream video reliably. In fact, both networks are faster than many home Internet connections. In fact, the AT&T iPhone 5 was slightly faster than my Wi-Fi network, which relies on a 50 Mbps Comcast Blast connection. I have seen much faster speed test results on my Comcast connection in the past, but Comcast speeds vary, just like every other network.
Of course you'll want to watch out for data caps as overage fees can really add up when your phone is capable of gobbling up GB at a rapid pace.
iPhone 5 Verizon 4G LTE Speed Test Results
8.52 Mbps download, 13.87 Mbps upload, 39 ms ping
7.47 Mbps download, 13.70 Mbps upload, 38 ms ping
10.21 Mbps download, 13.81 Mbps upload, 38 ms ping
iPhone 5 on AT&T 4G LTE Speed Test Results
9.32 Mbps download, 13.69 Mbps upload, 47 ms ping
9.11 Mbps download, 13.88 Mbps upload, 47 ms ping
9.69 Mbps download, 16.20 Mbps upload, 48 ms ping
8.96 Mbps download, 15.83 Mbps upload, 40 ms ping
iPhone 5 over Wi-Fi (Comcast Blast 50 Mbps) Speed Test Results
8.52 Mbps download, 13.87 Mbps upload, 39 ms ping

As an Amazon Associate I earn from qualifying purchases.