AT&T Will Offer iPhone Tethering for $20 Plus Data Charges at iOS 4.3 Launch
AT&T will follow the lead of Verizon and offer wireless hotspot tethering on their network for iPhone 4 users who upgrade to the new iOS 4.3. The cost of the new feature will be $20/month in addition to the cost of a wireless data plan, all according to CNET who got the official confirmation from Mark Siegel of AT&T.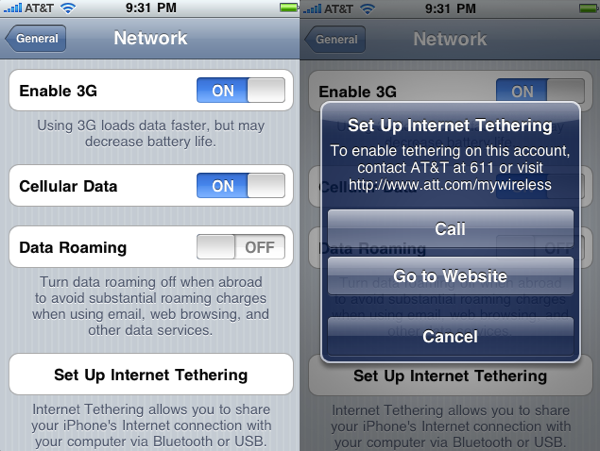 When Apple announced the new feature in IOS 4.3 at the March 2 press event, there was speculation that AT&T would add the option, but this is the first time they have confirmed it. The wired tethering feature was implemented by overseas carriers before AT&T jumped on board later in 2010.
The cost of the $20 will be in addition to a monthly fee for data access via AT&T's wireless broadband service. At this time the cost of a Data Pro plan is $25/month. That comes with a 4GB monthly cap. Additional bandwidth costs more. Only those who have had a data package for more than a year can get unlimited data on AT&T. If the user upgrades to the tethering feature, they will likely lose this unlimited data plan, which is what happened when AT&T added wired tethering last year.
Wireless tethering will only be available on the iPhone 4 and not on the iPad 2.

This article may contain affiliate links. Click here for more details.