AU Optronics Delivering 5-Inch Full HD AMOLED Display, Galaxy S4 to Get Competition
If you prefer Samsung high-end smartphones because of the company's use of the Super AMOLED-based displays, then there may be more options coming in the future. Display-maker AU Optronics is now showcasing a 5-inch Full HD (1080p) AMOLED panel, which is a similar screen technology with the same size and resolution as that being employed by Samsung on the flagship Galaxy S4 smartphone.
"The exhibition highlights include the 5-inch FHD OLED panel, a full lineup of smartphone applications with high resolution and super narrow bezel panels," AU Optronics says in its press release. "The OLED panel is made by the fine shadow mask process and its resolution reaches 443 ppi. It not only features low power consumption, and high picture quality, but is also equipped with high contrast, high brightness, fast response time, and free viewing angle, providing the best visual experiences to viewers."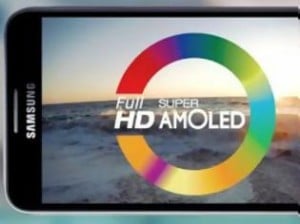 This would mean that competing smartphone-manufacturers would have access to similar screen panels that Samsung creates for its own Galaxy S4 smartrphone.
In the mobile world, there is mainly two competing display technologies. The first display technology is LCD, which is championed by Apple and HTC. On the HTC One, the company uses a Super LCD 3.0 display technology with a full HD 1080p resolution, and reviews state that the display is gorgeous, vibrant, and accurate. AMOLED panels offer more contrast, and some would say are hyper-saturated with colors. However, with early previews of the Galaxy S4, it appears that Samsung had achieved a lot of control over the display and that hyper-saturation is mostly gone. What is there are rich, dark blacks and in many cases, more power efficiency.
AU Optronics did not mention if it had signed on any partners for its Full HD AMOLED panels. With rumors that Windows Phone would support full HD displays with a software update by the end of the year, perhaps we can see these panels on a future high-end Lumia from Nokia?

As an Amazon Associate I earn from qualifying purchases.