Audi A3 Speeds Through Wireless Autobahn With AT&T 4G LTE Connectivity
After General Motors announced a partnership that brought AT&T's fast mobile broadband to the car last CES, this year Audi is following the lead of its American rival in partnering with the Rethink Possible carrier in bringing 4G LTE to the car. Audi is bringing 4G LTE connectivity to the new A3 sedan.
"With the introduction of the new A3 family Audi is putting the most advanced technology into the compact luxury segment," said Scott Keogh, President, Audi of America. "Offering drivers a 4G LTE connection will provide the fastest in-vehicle connection available and significantly enhance the infotainment experience."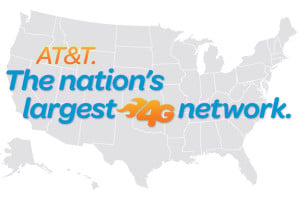 With the announcement, Audi's A3 will become just another device on AT&T's wireless network, much like a phone or tablet. This means that customers can just add their sedan to their existing wireless plan through AT&T's Mobile Share offering–no separate wireless plans or billing to manage.
This isn't Audi's major car news at the Consumer Electronics Show this year either as Google had previously announced that the automaker was also partnered with it and several other industry partners in the Open Automotive Alliance, or OAA, to bring Android to the connected vehicle of the future.
AT&T's win with Audi is a major blow to Deutsch Telekom's T-Mobile USA business unit as T-Mobile has long been a partner with Audi in the U.S. as the wireless provider. After a botched merger attempt a few years ago, AT&T Mobility and T-Mobile both are seemingly engaged in an escalating rivalry recently with each one trying to outdo the other in terms of value and pricing. Perhaps the loss of the Audi account is what prompted T-Mobile USA's CEO John Legere to crash its larger rival's developer party headlined by Macklemore and Ryan Lewis. Legere's brass moves made headlines in an effort likely to offset the bigger news that AT&T is now Audi's preferred LTE partner.
AT&T also announced AT&T Drive Studio as a research lab for the next wave of connected cars.