Audio Inkshow: Talking Tablet PCs with Eric Rice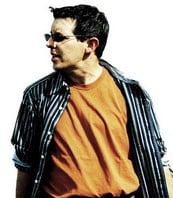 Yes, Tablet PCs are attractive and what they offer can be quite seductive. So much so, that quite a few Mac devotees have gotten tired of waiting for Apple to get off their duff and taken the plunge. One high profile Mac lover taking that plunge is podcaster extraordinaire, Second Life Guru, and long time Mac aficionado, Eric Rice.
Recently Eric posted that he was ""drooling" over the new Tablet PC features in Vista. We got together for an Audio InkShow chat about Tablet PCs, Vista, Second Life, and a wide range of topics. We had a blast. Here's hoping you do to. Give it a listen.
Thanks to Aubergine for the rocking intro music, Pursuit.
All GottaBeMobile.com InkShows are sponsored by: