August Launch Dates Leaked for BlackBerry Bold on Telus, Rogers
It looks like Canadian carriers Rogers and Telus may be offering the touchscreen-enabled BlackBerry Bold 9900 ahead of the August 31st launch date on T-Mobile USA. Both Canadian carriers are expected to carry the handset in August.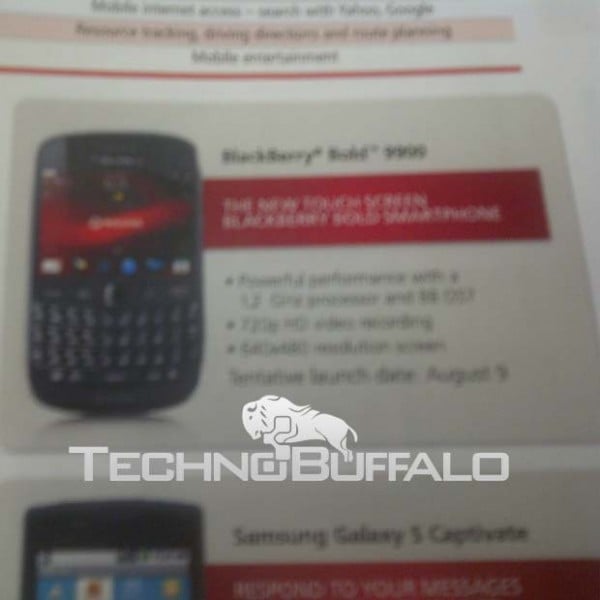 The Bold 9900 from Research in Motion, which brings back the iconic Bold 9000 design, will be landing on Rogers on August 9th according to leaked documents obtained by TechnoBuffalo. The document does not list pricing for the smartphone, but for eager Candians in RIM's home country, the launch date is coming soon.
Also, in addition to Rogers, carrier Telus is reported by BGR to be offering the Bold 9900 on August 15th.

As an Amazon Associate I earn from qualifying purchases.