August Xbox One Update Has Fixes Ahead of Windows 10
Owners of Microsoft's Xbox One entertainment console can expect an August Xbox One Update to surface the next time they turn on their console, Microsoft revealed today.
Larry Hyrb, a member of Microsoft's Xbox One team took to social network Twitter this morning to reveal that an August Xbox One Update is on the way to users in just a few hours. Microsoft normally, issues at least one Xbox One Update at month, adding features voted on by members of its Xbox One community and the Xbox Feedback website. Dozens of features have made it into the console through these monthly updates. The New Xbox One Experience Microsoft revealed at this year's Electronic Entertainment Expo is expected to arrive in a monthly update soon.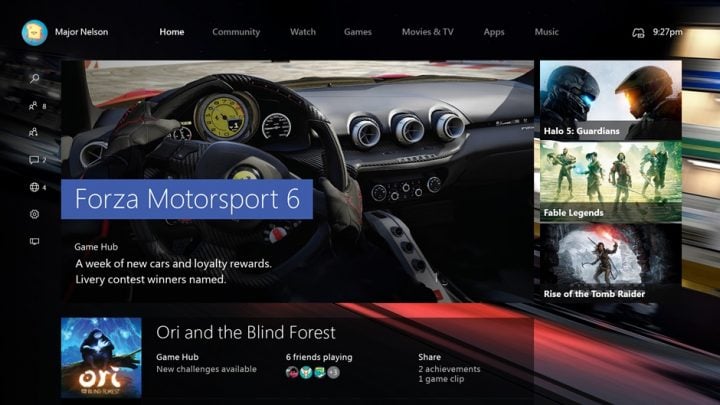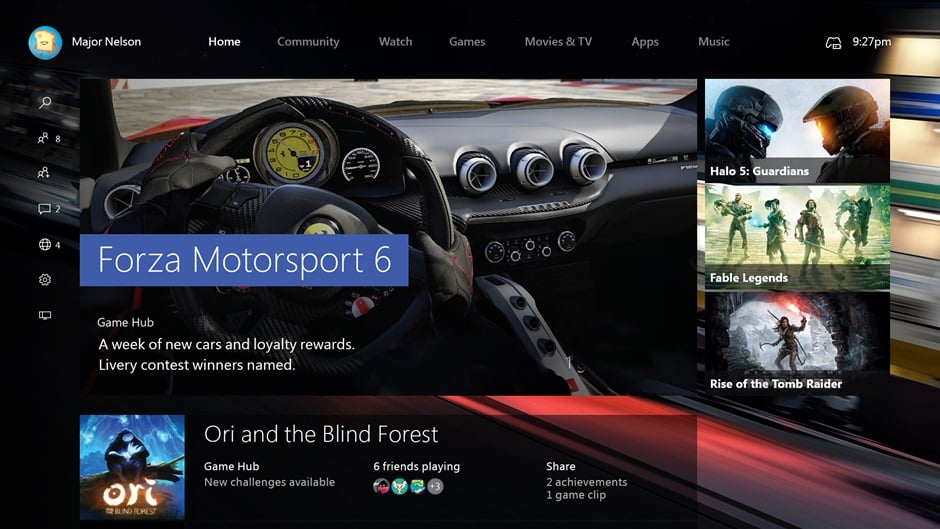 Read: Windows 10 Xbox One Update Revealed
Unfortunately, Hyrb says that this August Xbox One Update only sets the stage for that new Xbox One Experience. "Xbox One Update coming tonight. No major features but includes small fixes and prep for the new UI coming later this year." It's pretty clear that the "new UI" Hyrb refers to is the new Xbox One Experience.
One change that users should notice is that the Xbox One's often criticized Party Chat application has less bugs. Party Chat allows Xbox Live users with a microphone or an Kinect 2 sensor to converse through audio instead of sending text messages to each other. Party Chat works outside of games, but its most useful for when users are playing multiplayer titles together.
Xbox One Update coming tonight. No major features but includes small fixes to party chat and prep for the new UI coming later this year.

— Larry Hryb ✈️ SEA (@majornelson) August 14, 2015
Anyone can get the August Xbox One Update when they choose by going to Xbox One's Settings app and looking for software updates under the System area. By default, the Xbox One will get out and search Xbox Live for current updates when its turned off — provided that it's Instant-On power mode is active.
Read: How to Update the Xbox One
Microsoft has already confirmed that the New Xbox One Experience is based on the free Windows 10 upgrade that it provided to users of notebooks, tablets and Desktops late in July. The software upgrade doesn't appear to throw any of the feature enhancements out that Microsoft has added since the Xbox One launched back in 2013. Instead, it builds on the features that were already present and adds some interesting extras.
Aesthetically, the new Xbox One Experience looks completely different from what users have today. Different taps along the top of the New Xbox One Experience allow browse between tabs for Community, Games, Movies & TV, Apps and Music. Anyone who has used an Xbox 360 will find themselves immediately at home.
Snap multitasking has been moved to the left edge of the screen instead of the right edge. Also on the left edge are shortcuts for seeing what users are online, adding friends to a Party, sending messages and Xbox Live status updates. There's even a quick list for accessing settings. Simple voice commands are replaced by Cortana, Microsoft's personal assistant from Windows and Windows Phone.
Game Hubs, pages that Xbox Live users follow for the last information from game developers, are prominently displayed across the interface. So are deep links for challenges and game clips. Next year Microsoft plans to add broadcast video recording support to the New Xbox One Experience.
Read: What is the Xbox Preview Program
If Microsoft stays true to form, members of the Xbox One Preview Program will be the first to get their hands on the New Xbox One Experience. Microsoft makes updates available to those users before rolling them out to others.

This article may contain affiliate links. Click here for more details.