AutoBeMobile: NVIDIA powering displays of BMW, Tesla car models
Word out of NVIDIA is their processors will be powering infotainment and navigation systems in certain car models from BMW and electric car specialist Tesla Motors. Also revealed is the location at CES 2011 where you are most likely to find Xavier waffling on whether to stick with Mercedes for his next car.
NVIDIA dropped the news in a pair of press releases. For BMW, they're emphasizing the iDrive system which delivers vehicle information, real-time traffic reporting and navigation. The 1280×800 display is said to deliver vivid graphics for detailed terrain modeling and landmarks, as well as a rich user interface. NVIDIA will be used throughout their product line, including 7-Series, 5-Series, 3-Series, X-Series, and Mini Cooper.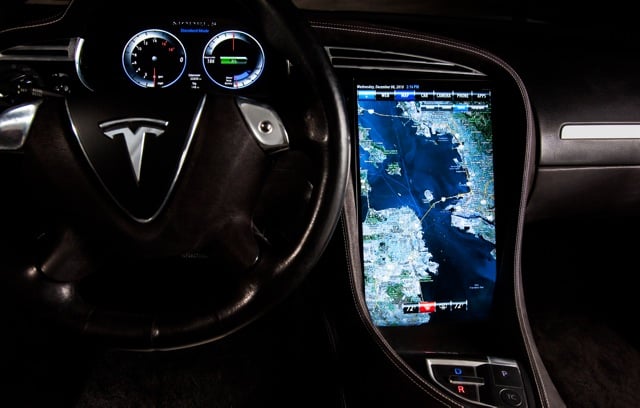 For Tesla, they boast of exceptional energy efficiency to minimize the battery drain in these electric vehicles. The NVIDIA system in the Tesla Model S will feature two displays, each with its own processor. The 17-inch touchscreen (shown) offers 3D graphics for for infotainment, navigation, and climate control. A second 12.3-inch display is an all-digital instrument cluster for vehicle information.
I've been enjoying the benefits of touchscreen control in my Toyota Prius since 2005. While it's still plenty adequate to the task, I have to admit, five years in, it's looking a bit dated. Glad to see these guys jazzing things up.