Auxo 3 Releases for iOS 8 Jailbreakers
The developer behind the popular jailbreak tweak Auxo has officially released an iOS 8 version of the tweak, known as Auxo 3, and it's available for download in Cydia for both iPhones and iPads running iOS 8.
We were told earlier this month that we would see the release of Auxo 3 later in December, and on the eve of Christmas, Sentry has delivered.
We've discussed Auxo in the past, as it's one of the most well-known jailbreak tweaks in the jailbreak community. Auxo essentially turns the iPhone's multitasking tray and app switcher into something on steroids. It also combines the app switcher and Control Center, as well as provides "hot corners" and a really easy way to switch apps without having to access the app switcher in the first place.
Swiping up from the bottom of the screen will bring up Control Center as well as the app switcher, which also puts a little less strain on the Home button since you don't need to double-click on it every time you want to open up the app switcher.
It's not an a tweak that suits everyone, since some users like to keep Control Center and the app switcher separate, but many users love the convenience that Auxo offers, which is why it's one of the most popular tweaks available.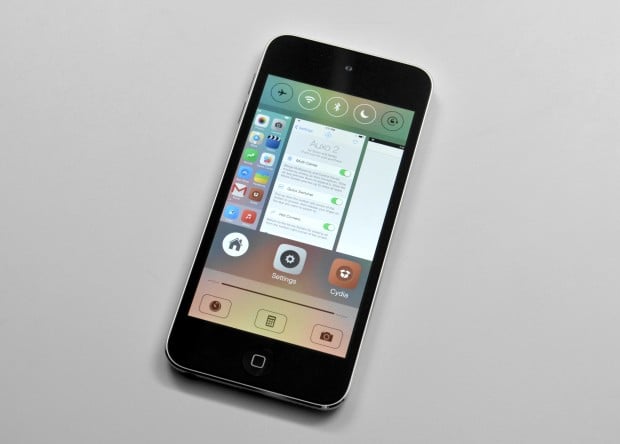 However, since the original iOS 8 jailbreak released back in October, Auxo 3 has been painfully absent from Cydia, and many users have been wondering when they'll see the amazing tweak make its way to iOS 8 devices.
Of course, an iOS 8 jailbreak was released way sooner than many users expected. It was odd that we saw an iOS 8 jailbreaks so soon in the iOS 8 lifecycle, considering that iOS 7 didn't have a jailbreak until late into December after iOS 7 was first released that September. However, the original iOS 8 jailbreak comes from the same team that brought us the amazing iOS 7.1 jailbreak earlier this year.
The latest jailbreak is from TaiG, which works with the latest iOS 8.1.2 update. Apple released the second minor update to iOS 8.1 earlier this week, coming with the usual bug fixes, and the TaiG dev team has been quick on the draw, updating their jailbreak to work with iOS 8.1.2.
While iOS 8.1.2 is a rather minor update, it fixes a big problem which affected users who purchased ringtones from iTunes, but wouldn't be able to get them back if they switched devices. This new update allows users to get those ringtones back.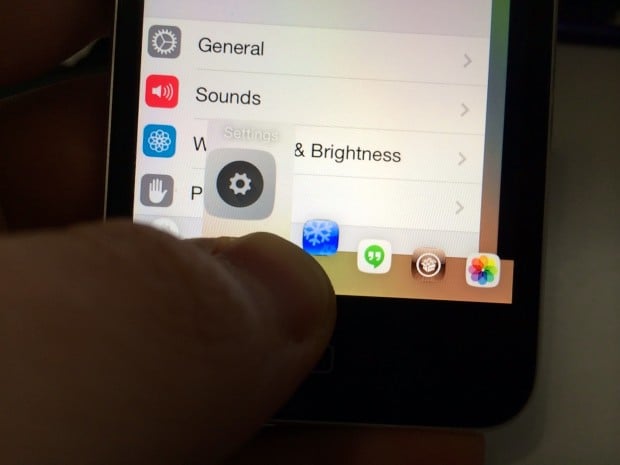 After updating to iOS 8.1.2, iPhone users will discover that any ringtones they purchased from iTunes can be restored to their device. Many users have complained about that issue for months, but it seems that Apple listened closely, although the update could've easily come sooner.
It turns out that this iOS update doesn't patch up the TaiG jailbreak, and the dev team behind the jailbreak tool updated it to support the latest iOS version.
Apple released its iOS 8.1.1 update last month as a minor update to the iPhone and iPad, but it also patched up the Pangu iOS 8 jailbreak. However, a new jailbreak has been released by TaiG that works with iOS 8.1.1, as well as the iOS 8.2 beta.
Pangu released the original iOS 8 jailbreak last month. It's the same dev team who was responsible for the iOS 7.1 jailbreak that released earlier this year, and it essentially came out of nowhere. They came back with an iOS 8-iOS 8.1 jailbreak, which experienced a bit of a buggy launch, but has since bounced back.

As an Amazon Associate I earn from qualifying purchases.