AViiQ Smart Case Protects the Back of iPad 2, Works w/ Smart Cover
The AViiQ Smart Case for iPad 2 will protect the back of the iPad 2, while the Apple Smart Cover protects the front. The AVIIQ Smart Case case is available in a multitude of bright colors.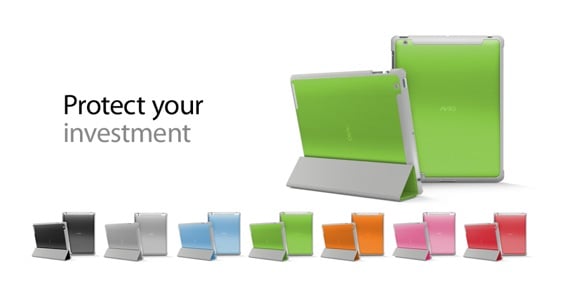 The Smart Case comes in black, silver, blue, green, orange, pink and red. It is a low-form-factor case that also has cutouts for all the ports, buttons and the camera. The front of the case folds off the front of the iPad 2 and allows the tablet to sit in landscape mode resting against the triangular shaped cover as it is folded up, just like the Apple Smart Cover.
The case will cost $49.95 and ships by Mother's Day guaranteed. You can preorder it now.