Awakening Black Ops 3 DLC: 5 Reasons We're Excited
After playing a lot of Combine there are many reasons we are excited for the Awakening Black Ops 3 DLC that is coming in less than a week to PS4 and in a month to Xbox One and PC. Here is a look at five of the most exciting things about this first DLC pack.
In 2015 Treyarch delivered the best Call of Duty experience on Xbox One and PS4 to date, and since then we've seen a number of updates add in fixes, weapons tweaks, new melee weapons and we are about to get new Black Ops 3 maps and a new Black Ops 3 Zombies experience.
Gamers can buy the Black Ops 3 DLC for $14.99 as a standalone map pack, or as part of the Call of Duty: Black Ops 3 Season Pass for $49.99 with four DLC packs included. If you buy the standalone Awakening DLC you can preload the game, but if you buy the Season pass you cannot pre-load.
In this look at the DLC we'll share the things that have us on the edge of our seat waiting to play the four new maps and even to try out the new Zombies experience.
If you are still trying to decide if you want to buy this, you should keep reading why we are excited about the first Black Ops 3 DLC, but you also need to read our list of reasons to buy the Awakening Black Ops 3 DLC and reasons not to buy it.
To get you hyped up for the release, this is a Black Ops 3 Double XP weekend, that will allow you to rank up faster so that you have the best weapons for the new maps.
We know some things for certain about the Call of Duty: Black Ops 3 DLC #1, but there is still a potential for surprises.
As we wait for the Awakening Black Ops 3 DLC release date, we want to share the things that leave us excited for what Treyarch has to offer.
Skyjacked -- Hijacked Remake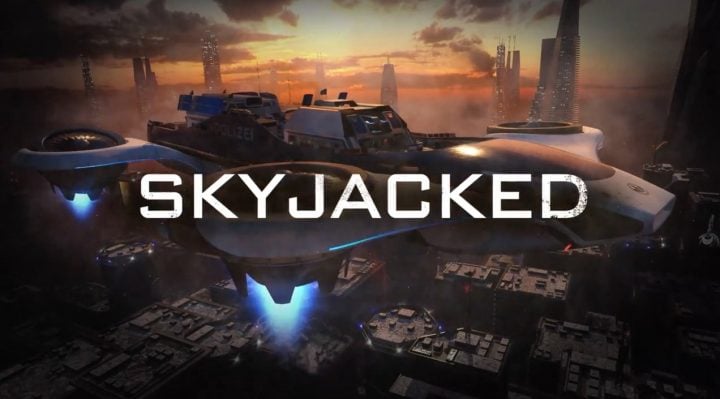 If you played Black Ops 2, you undoubtedly experienced the Hijacked map. This was one of the most popular maps in Black Ops 2, coming up over and over again in playlists.
There are four new Black Ops 3 maps in total, but Skyjacked stands out as an exciting addition to the game. It has me excited to experience this new version of a fan favorite and Editor Adam Mills is also excited to try out this remake.
As you can see in the video above, the new Skyjacked map includes plenty of room for the new movement options including wallrunning and jumping between levels.
This isn't the only map we are excited about, but it is one that we cannot wait to try out online.

This article may contain affiliate links. Click here for more details.