Awakening Black Ops 3 DLC: 9 Things to Know Now
Splash Black Ops 3 Map Video & Details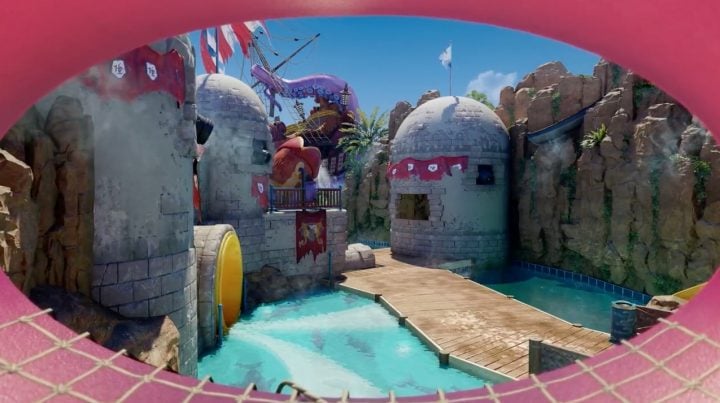 The Splash Black Ops 3 map is one of the highlights of the Awakening Black Ops 3 DLC for many players who want to play in a new environment.
Splash is set in an abandoned water theme park with vibrant colors and a playful feel as you wind your way through waterslides, fight in a pirate ship and swim through what should be a peaceful lazy river.
If you like the underwater gameplay of the Aquarium, but aren't a fan of the center-driven map design, this looks like it could deliver the fix you've been waiting for. Players can use waterslides to move from one part of the map to the next and there will be many fights in these enclosed areas.
Watch the Splash gameplay video above to see what you need to know about this new map, and get a better idea what it looks like thanks to a walkthrough of the waterpark map. A second video below offers an alternate look at the Splash Black Ops 3 DLC map.
If you are still trying to pull of the Dr. Lungs Challenge in Black Ops 3, this map might be what delivers the opportunity.