Back to School Deals on 14 Inch Notebooks
The 14″ notebook is an often overlooked, but incredibly versatile notebook size. The portability of a 14″ notebook is much more suited to the back and forth nature of college, but many students instead opt for a heavier, larger 15.6″ notebook.
In order to help you and your student find a great deal on a 14″ notebook we've rounded up sales on popular notebooks in this size range.
From business notebooks to traditional consumer devices, we have you covered with the hottest back to school notebook deals.
ThinkPad Edge E420 – $521
The ThinkPad Edge E420 is the entry-level Edge notebook, which gives you business durability without a high price. This notebook comes with a 2nd Gen Intel Core i3 processor, 4GB RAM and a 320GB hard drive. The 14″ display has an anti-glare finish which lets you get work done outside and won't reflect the overhead lights in class. You'll want to add a camera for $30 if you choose this notebook.
If you want a notebook with a little more emphasis on style, you can get the Edge E420s for $664 on sale.
Dell Inspiron 14z – $599
The Dell Inspiron 14z is a new notebook from Dell that uses an Intel Core i3 2nd Gen processor, 4GB RAM and 500GB hard drive. The 14″ display has the same 1366×768 resolution found on the rest of the models.
This notebook looks nice, and Dell did a decent job including the features you want at the base price of $599.
HP Pavilion Dm4 – $569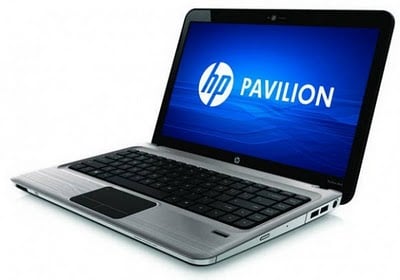 The HP Pavilion dm4t notebook comes in attractive dark umber finish, or for $25 can be swapped out for a steel gray finish. The notebook has a 2nd Gen Intel Core i3 processor, 4GB RAM and a spacious 640GB hard drive. The dm4t includes a webcam, which is extra on the business notebooks in this roundup.
After $150 in instant savings and the HP Student Discount you can get the Pavilion dm4t for $569.
ThinkPad T420 – $719
The ThinkPad T420 is a go to business machine, which means it won't look as cool as the Dell Inspiron 14z, but it does offer great durability and an amazing keyboard. You get a 2nd gen Intel Core i3 processor, 4GB RAM and a 320GB hard drive as well as an antiglare 14″ display.
The Thinkpad notebooks are a standard in the business world and are at the top of our recommendations for students who often take their notebooks everywhere. At just over $700 this ThinkPad T420 is a steal. We recommend adding the webcam during checkout.
Before You Buy
Pay attention to the warranty options as you shop for a notebook. Many business notebooks include a year of next business day support, while consumer models will often require mail in service with a 2 week turnaround.
When checking out, you may also be able to extend your warranty an additional year at no charge by purchasing with your American Express or MasterCard. Many of these cards offer warranty extension programs. If you don't know if your card includes this, call up the 1-800 number on the back of your card and ask.

This article may contain affiliate links. Click here for more details.