Back to School Gadgets & Gear For a First Year College Student
After a summer that flew past faster than the battery life from a 5-year old laptop it's time for the dreaded back to school rush.
Even with the rush and hassle of heading back to school, there is a bright side.
Going to college is a perfect excuse to upgrade to new gadgets and technology, for education of course.
In less than a week I head to my first semester of college, and as expected I'm taking a lot of technology.
Overall my gear bag is heavily influenced by Apple products. That being said there are also a decent variety of accessories and other products to include in your personal collection. These products provide me with a reliable setup that will hopefully encourage good study habits and also relaxing down time.
Here are the gear and gadgets I'm taking to college for the start of the fall 2012 semester.
MacBook Pro
I have had my MacBook Pro for two years now and I still love it as much as the day it came in the mail. Even though newer models have come out over the duration of my ownership, I have found no reason to upgrade.
I use it daily to write, browse the web, do some coding, and any other project that I have. The MacBook Pro is a great computer as it can handle almost anything you throw at it and it is very reliable. I intend on using my MacBook Pro in college to write papers, Skype friends and family, and do whatever else college requires.
Starts at $1,099 for Students at Apple
iPhone 4
My iPhone is the one gadget I own that is never more than an arms length away. From emails, to text messages, and Facebook notifications it seems like my iPhone is constantly beckoning me.
I intend on using my iPhone to keep me on top of my assignments, use Calendar to set reminders for project due dates and also keep a close eye on my campus email account.
The iPhone 4 is a good choice because it is fairly cheap now and it also has enough functionality to keep any student up to date.
$99 on AT&T, Verizon and Sprint at Apple  
iPad 3rd Gen
The iPad is my newest addition to my gear bag and it has been very helpful so far. I usually use the iPad to edit photos, check email, and also to read some of my favorite blogs. The main reason I bought an iPad was to use it for school. I plan on buying e-books and also using other apps that are available on the iPad to help me study.
$499 at Apple + $50 in App credit
Zagg Sparq 2.0
I have praised the Zagg Sparq in the past and I will praise it again as one of the most important accessories I carry with me. There have been countless times where I will see my iPhone's battery dipping below 20% and be nowhere near an outlet.
The Zagg Sparq provides up to four full recharges for an iPhone and an extra 5-6hrs of video playback to an iPad. The Sparq 2.0 will keep devices charged no matter where college takes me.
$99 at Zagg
Rain Design M-Stand
The Rain Design M-Stand is a product that is as functional as it is beautiful. The M-Stand is made out of an aluminum alloy that is nearly identical to that of the MacBook Pro.
The idea behind this laptop stand is to raise the display to eye level so that you are sitting with better posture. It is also functional by adding space to store flash drives or whatever else underneath the laptop, and it also has a hole in it like the iMac for cables to run through.
$49 at Amazon
Sony MDR-NC60 Headphones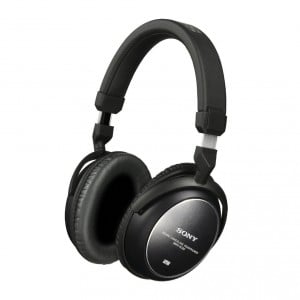 This pair of over ear headphones is great for quality sound and also decent noise cancellation. I bought these headphones a year and a half ago for a video project I was working on and I have used them regularly ever since.
These headphones will work well for studying as they block out most external noise. If I need to listen in, there's a microphone in them so I can hear what is going on.
Discontinued, but available Used for $59 at Amazon
Apple TV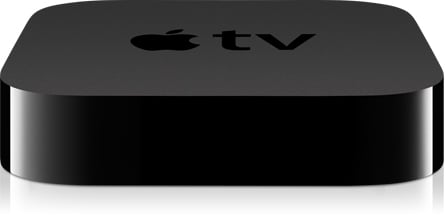 For being only $99 the Apple TV does quite a bit to liven up the dorm room. From streaming Pandora or Netflix to using Airplay to play my favorite games on the big screen it is well worth the money.
I play on using the Apple TV to mirror my Mac's display when working on projects and also streaming classical music to study to while in the dorm room.
$99 at Amazon
Samsung 40″ TV
Besides the MacBook Pro this Samsung TV. is one of the most expensive items on the list. Although I bought it from an acquaintance for nowhere near retail price it is a great item for this list. The Samsung UN40B6000 series is a great TV all around. From a thin form factor, great vivid color and great array of ports this makes it perfect for the dorm room.
I plan on using this set for pairing it with the Apple TV and also playing the occasional video game.
Students who want to save cash may want to look for great deals on HDTV models a year or two old on craigslist and other local sellers.
—
What items do you have in your college or high school gear bag?

As an Amazon Associate I earn from qualifying purchases.