Ballmer's Mobile World Congress Press Conference Will Be Live Streamed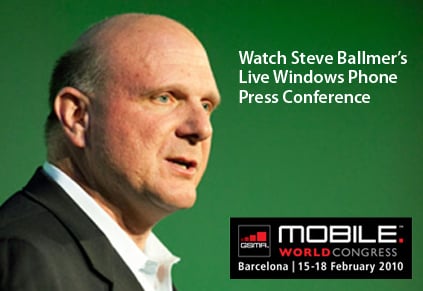 Mobile World Congress kicks off in Barcelona today and the rumblings I'm reading say we'll see lots of news coming out. Of course one of the big things we're expecting to hear about is the release of Windows Mobile 7 and Windows Phone. Steve Ballmer will be conducting a press conference and that's where we're expecting to hear the news. Here's the link for the live stream which will air at 9am EST/6AMPST/3PMCET.

As an Amazon Associate I earn from qualifying purchases.