Banned iPhone 4S Commercial Mocks Lack of an iPhone 5
Many of us in the tech world were a bit disappointed to see the iPhone 4S announced last week. While the iPhone 4S is no iPhone 5, it does deliver on many of the things we wanted in a new iPhone, but the lack of a new look was tough to swallow.
Here you can see a banned iPhone 4S commercial, which shows fake member's of Apple's internal team swallowing copoius amounts of alcohol while talking about the iPhone 4S, and slurring their desire for the iPhone 5.
This video is a fake put forth by the team at ooJLEoo, who has brought us many banned Apple parody videos before. This one is one of my favorites though. It's hard not to laugh at Johnny Five talking about the upcoming iPhone 5.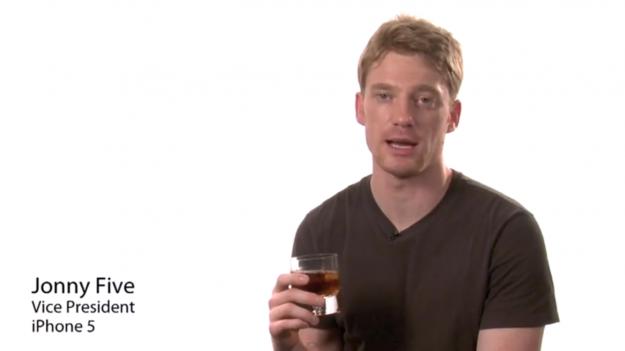 As an Amazon Associate I earn from qualifying purchases.