Barnes & Noble Offering Free Books if You Use Their Reader
The eBook wars have been heating up for awhile and I'm sure they'll continue for some time to come as everyone wants you to buy your eBooks from their store. Barnes & Noble is offering you 6 free books (The Last of the Mohicans, Sense and Sensibilty, Little Women, Dracula, Pride and Prejudice, and a Pocket Dictionary). B&N has readers for the iPhone, Blackberry, your PC or Mac. Of course the offer might attract more buyers if the books were more current, but don't expect publishers to be too keen on that.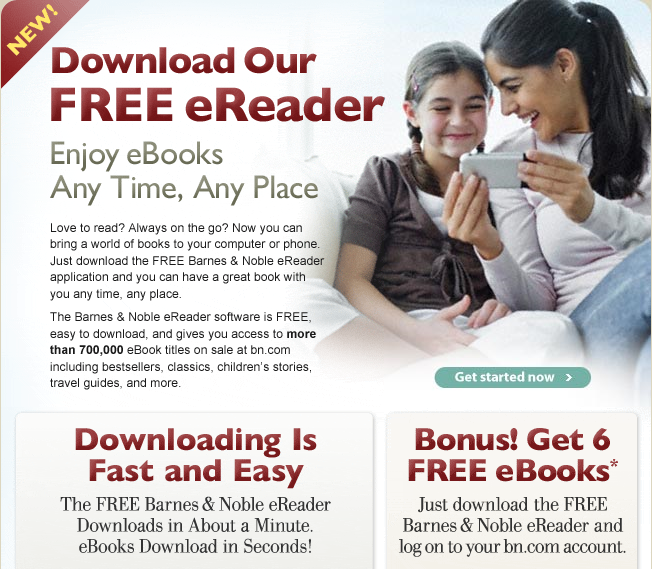 This article may contain affiliate links. Click here for more details.