Barnes & Noble Updates Nook App For The iPad's Retina Display
Barnes & Noble updated the Nook app for iPad with Retina Display enhancements plus the ability to read in one or two columns when in landscape mode.
The Retina update is the most important, especially for a reading-focused app. Not only were the graphics fuzzy in magazines, but the text in normal books wasn't crisp when compared to other apps like Flipboard or Kindle.
The Nook app is now once again on my daily-use list. Magazines look great and, best of all, I don't have to zoom in to read tiny text since there's no fuzz.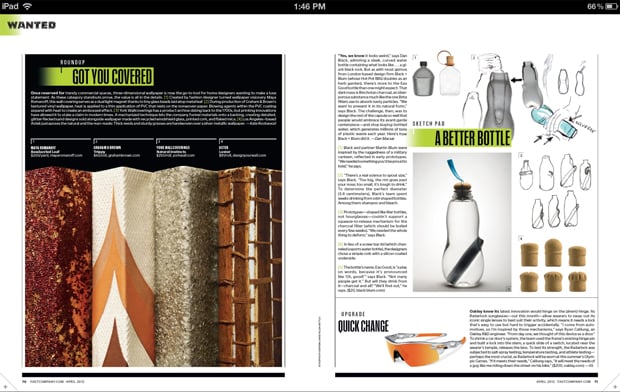 Since the March 7th announcement of the third generation iPad several top app developers rushed to make their apps Retina-ready. At least 32 were available at launch, and since then several favorites followed suit.
(Read: Best Retina-Ready iPad 3rd Gen Apps)
The difference between apps that have implemented a high resolution and those that haven't is almost always readily apparent. Graphics look fuzzy when upscaled and text isn't as crisp as it could be.
Devin at TechCrunch warned way back on launch day that developers who don't hurry up and update may find their userbase shrinking, especially if a direct competitor updates first.
How many of the apps on your iPad haven't been updated for the Retina Display yet?

As an Amazon Associate I earn from qualifying purchases.