Batman A Telltale Series Release: What We Know
Batman A Telltale Series, doesn't have all the traditional markers for success that we've seen from recent Batman games. It isn't produced by Batman: Arkham Knight's Rocksteady Studios. It's not a huge open-world adventure. Longtime voice over actor Kevin Conroy isn't featured at all. Batman A Telltale Series does have some very interesting things going for it. All fans of the super hero franchise wanted out of this year's Electronic Entertainment Expo was a firm Batman A Telltale Series release date.
Batman A Telltale Series is an upcoming episodic game from Telltale Games. The studio has made a name for itself by borrowing the properties of larger companies and turning them into tiny blockbuster stories that gamers can't get enough of. Recently, the studio worked with Microsoft for Minecraft Story Mode. Before that it scored hits with Borderlands, Game of Thrones, The Walking Dead and Monkey Island.
Telltale Games shared new information about the Batman A Telltale Series release date at E3 2016. Here's what we know about the game.
The Story of Batman A Telltale Series
Produced in partnership with Warner Brothers and DC Comics, Telltale is aiming for Batman A Telltale Game to stand on its own feet. The studios says that the game won't be tied to any of the Batman films or comic books. Instead of relying on source material, the game itself will act as a new interpretation of the Batman myth. Put a bit a different way, don't get excited for the Batman A Telltale Series release if you're hoping that it continues some plot or idea from other medium the franchise; it won't.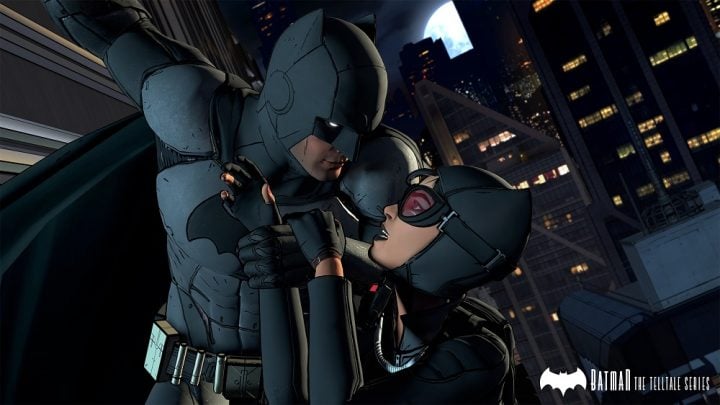 Gamers do have plenty of reasons to get excited about the release though. Most pieces of lore related to the series focus almost exclusively on Bruce Wayne, Batman's alter-ego. The Batman A Telltale Series release doesn't. Telltale Games has confirmed that players will get time as both Bruce Wayne and Batman. They'll have to make decisions about which persona is better for a situation. In addition to that, Telltale says that the game will have the studio's signature situational game play. The decisions that players make will have an impact on how the game's plot unfolds.
Troy Baker will return as Batman for this iteration of the character. Selina Kyle, Harvey Dent, Vicki Vale, Alfred Pennyworth, James Gordon and Carmine Folcone will all feature in the Batman A Telltale Series release in some way. Missing from the announced character line-up is the Joker. At least, he doesn't appear in the game's roster right now.
The game's art style will be comparable to an existing part of the franchise, reportedly. The game will have a more animated, comic book style instead of the realistic renderings that fans of the Batman are used to from years playing Batman Arkham Asylum, Arkham City and Arkham Knight.
Using online voting, Twitch and YouTube Gaming streamers will be able to solicit votes from their viewers on the decisions they make in the game. This is in lieu of any multiplayer or challenge mode that you'd expect from game's in the Arkham franchise.
Batman A Telltale Series Release Details
Telltale Games doesn't just specialize in narratives that unpack themselves as players make decisions. The studio has a very specific way of releasing games. Telltale-made titles don't come in a single packaged deal. Instead, players purchase episodes of the game and download them as they're ready for release.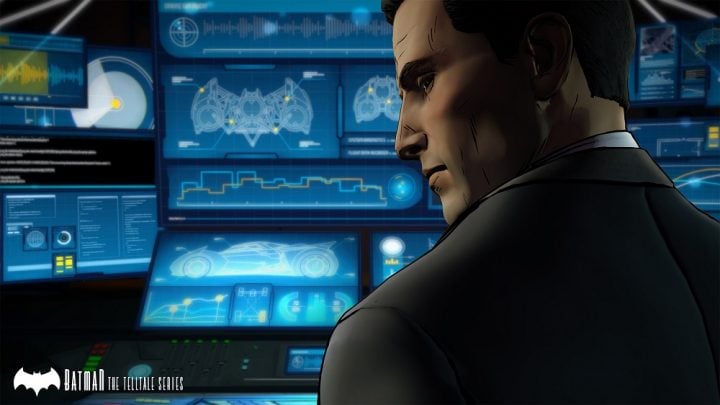 In a press release sent to Gotta Be Mobile, Telltale confirms that it's taking a hybrid approach to the Batman A Telltale Series release. The first episode of the series will premiere on August 2nd, followed by subsequent episodes through the Xbox Store, PlayStation Store and more. Over time, more episodes will arrive.
In addition to their episodic release, episodes of Batman A Telltale Series will appear on store shelves packaged together for one-flat purchase. The studio is calling this the game's "Season Pass Disc."
Batman A Telltale Series Release Date
The Batman A Telltale Series release kicks off with Episode One's launch on August 2nd. Xbox One, Xbox 360 PS3, PS4, iPhone and iPad users will be able to enjoy the game through their platform's respective stores.
To be clear, that Summer 2016 release for the game only pertains to the premiere episode of the game. We're not sure when other episodes will arrive for purchase. If Telltale stays true to its usual technique, expect each of these episodes to have their own story arc. That's in addition to their combined narrative.
Episode One is called "Realm of Shadows." Catwoman, Alfred, Vickie Vale, Commissioner Gordon and Harvey Dent all appear in it. Dent is running for public office, with Bruce looking to ensure he wins. Criminal mastermind Carmine Falcone offers to buy the election for or against Dent.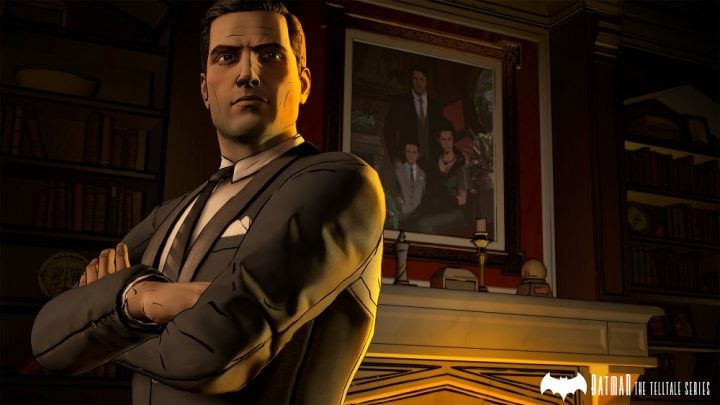 Gotta Be Mobile will have more on the Batman The Telltale Series release as it inches closer.

As an Amazon Associate I earn from qualifying purchases.