Batman Arkham Knight Batgirl DLC Release Details Arrive
With the Batman Arkham Knight release date behind us, we're learning a lot more about the Batgirl: A Matter of Family add-on coming to some owners of the game later this month.
Rocksteady revealed more details about the coming Batman Arkham Knight content late last week, according to video game publication GameInformer. Batgirl A Matter of Family is the first major content update to arrive since Batman Arkham Knight debuted on June 23rd. As its name suggests, Batman sidekick Batgirl is the focus of this content, just as Batman is the focus of the game's main story missions and content.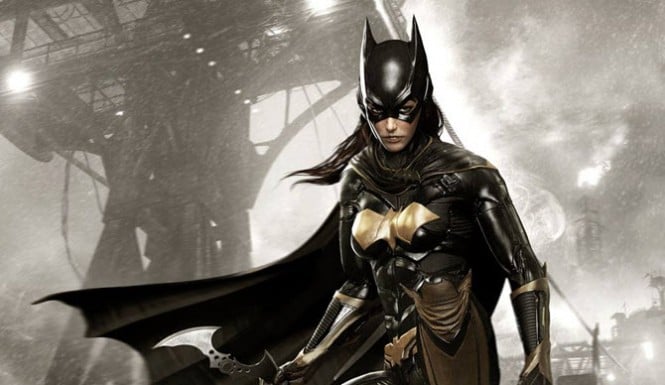 Warner Brothers Interactive Entertainment, the publisher responsible for the Batman Arkham series of games says that players can expect the downloadable content to be available on July 21st. That's a few days shy of the game's one-month release anniversary. That gives anyone who hasn't had time to finish the game's main story the opportunity to do so before deep-diving into these new machines. That being said, users who purchased the Batman Arkham Knight Season Pass for $39.99 or a Premium Digital version of the game get Batgirl A Matter of Family on July 14th. Buying the Batgirl downloadable content on its own instead of through the season pass will cost users $6.99 on the Xbox One and PS4.
Read: 5 Tips for Surviving Batman Arkham Knight
Batgirl A Matter of Family isn't a direct continuation of the main story of Batman Arkham Knight. In it Barbra Gordon is still helping Batman patrol the streets of Gotham and its surrounding locales. The add-on is set in a completely different location than Batman Arkham Knight and is developed by WB Games Montreal. Rocksteady developed the main game in the series.
Batgirl will have her own dedicated missions and what's described as a "new hacking mechanic" by GameInformer. Many of the main game's mechanics are present in Batgirl A Matter of Family too. For example, Dual Play with Robin is something that players can do in the piece of downloadable content. With Dual Play, heroes can team up for finishing moves and switch off controlling different characters in the game.
No doubt, Warner Brothers is hoping that offering downloadable content to those who have a season pass will inspire those who haven't yet made the investment to do so instead of purchasing every piece of Batman Arkham Knight add-on content separately. The video game publisher hasn't made it clear if Batman Arkham Knight owners can expect this kind of rollout for all the game's content. Warner Brothers and its studios have six month's of content updates planned for Batman Arkham Knight. The move doesn't seem to be nearly as controversial as moves the publisher has made in the past. Gamers weren't too thrilled when they initially found out about the $40 price tag of the season pass to begin with.
It isn't yet clear of Warner Brothers plans to release Batgirl A Family Matter for Windows PCs at the same time as it's rolling out versions for consoles. Shortly after launch the publisher announced that it was pulling the PC version of the game because of performance issues and bugs. Like Batgirl A Family Matter, the PC version of Batman Arkham Knight was handled by another studio instead of Rocksteady.
Read: First Big Fix for Batman Arkham Knight Problems Arrives
Batman Arkham Knight is the last major game in the long-running Batman Arkham franchise, according to Warner Brothers. In the game you take on the role as Batman again, but this time in a larger section of Gotham City. Cut-off from the outside world, downtown Gotham has been overrun by a private army under the command of Scarecrow and a completely new foe. Scarecrow wants to cover the entire city in fear toxin and prove to the citizens of Gotham that not even Batman can save them. Aiding you in your quest is a all-star cast of Batman friends including Robin, Alfred, Lucious Fox, Catwoman, Nightwing and Oracle. There's also a new Batmobile that you personally command.
Batman Arkham Knight is available at Amazon now for $59.99. Both the Xbox and PlayStation stores offer a digital version of the game too at the same price.

As an Amazon Associate I earn from qualifying purchases.