Batman Arkham Knight Release Tips for Buyers
Rocksteady Studios and Warner Brothers Interactive are set to bring the Batman Arkham series of games to a close with this week's launch of Batman Arkham Knight for Xbox One, Windows PCs and PS4. Batman Arkham Knight is this summer's most anticipated video game release. Reviews of the game have been mostly stellar and we found the game particularly awe-inspiring when we tried it at last week's E3 2015 event.
The Batman Arkham Knight release day is almost here. When it arrives, every indication is that you'll want this game. You'll want to be the Batman as he races through the streets of Gotham and switches from air attacks to beating up criminals with ease. You'll feel an instinctive need to push the new Batmobile to its limits.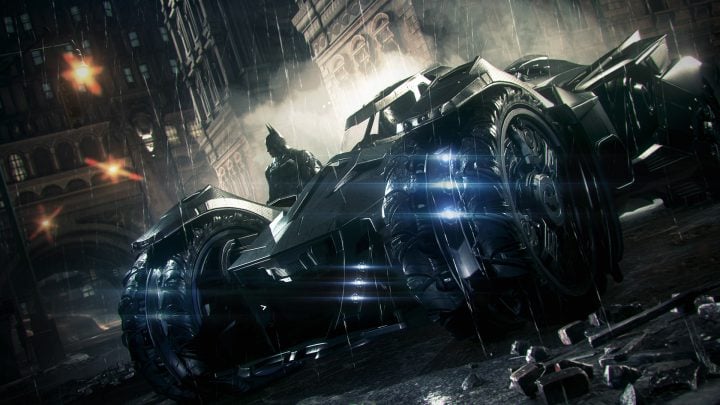 Read: Batman Arkham Knight Impressions: Be Your Own Bat
Here's what you need to know on Batman Arkham Knight release week, including a breakdown of the different versions of the game, why your pre-order might be cancelled and why some have decided they're not purchasing the game until later in its life cycle.
Batman Arkham Knight Release Tips – Decide on a Version Now
The Batman Arkham Knight release day is Tuesday, June 23rd. On that day millions of fans around the world have to make a important decision. There's so many ways to get Batman Arkham Knight that it could easily confuse anyone.
First, know that you don't have to buy a disc-based copy to play on Batman Arkham Knight release day. Xbox One, PS4 and Steam have digital versions complete with their own extras that you can purchase the day the game comes out. No trekking to a store, no having to stand in a line. In fact, you can pre-order the game right now and have the download done and ready to be unlocked.
Physical copies of Batman Arkham Knight will be easy to come by. Officially, there are now three different ways to buy the physical game on its own. First, there's the standard $60 copy of Batman Arkham Knight. Supplies of it shouldn't be limited and players should be able to find it at their local Wal-Mart, GameStop or Target with ease. Then there's the $99 Batman Arkham Knight Limited Edition bundle. It includes a special art book, a SteelBook case, a comic book, and a Batman Memorial Statue. This version of the game is scare and is now even harder to find since Warner Brothers, the game's publisher, cancelled the Batmobile Edition version. Everyone is trying to get their hands on this one.
Read: Batman Arkham Knight Release Date Disappointments
For $349 anyone who doesn't have an Xbox One or PS4 already can pick up a standard black PS4 console along with the game for just $399. A special $449 bundle gets users a black and silver PS4 and matching controller to go along with Batman Arkham Knight. Decide on which version you'd like to get now, because it could save you a headache later on. Call around now to see if a store still has the physical version you want in stock. If you don't want to ever trade-in the game, consider buying digital and save yourself a trip to the store.
Batman Arkham Knight Release Tips – Choose Which Retailer You Buy From Carefully
Never has there been a bigger showcase for exclusive extras than the Batman Arkham series of games. Besides handing over the Scarecrow Nightmare content to PS4 exclusively for a time, Warner Brothers has partnered with almost every games retailer to offer an exclusive extra.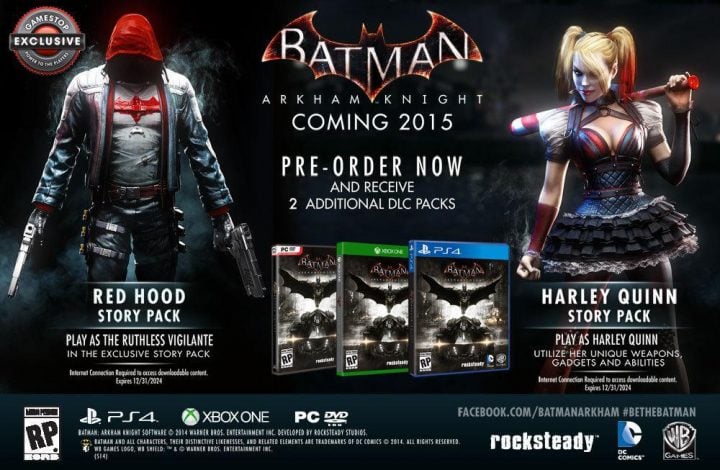 You can only get the Red Hood Pack from GameStop, and only steam has the Batman Beyond and Dark Knight Returns Character skins. Absolutely everyone will get the Harley Quinn challenge maps and the Batman New 52 skin pack that was originally only for those who purchased the Limited Edition or Batmobile Editions of the game.
Read: How to Get The Pre-Order Batman Arkham Knight Extras
Again, choose your retailer carefully. Look into whether you're really getting the free content you want. Theoretically, anyone who purchases Batman Arkham Knight's season pass will get all of this content at some point in the future, but with no confirmation on that some players are avoiding the game on release day. These players are waiting for a possible Game of the Year Edition to arrive in the future with all the extras for a lower price.
Batman Arkham Knight Release Tips – You Don't Have to Wait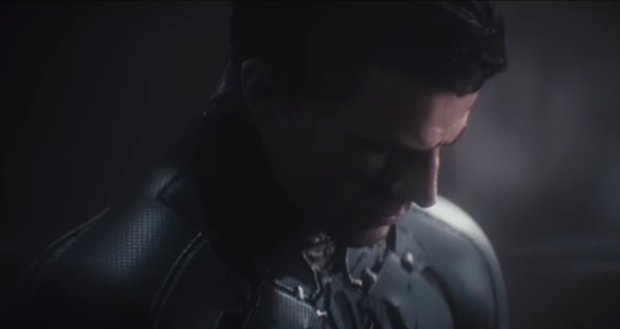 You don't have to wait until stores open to play on Batman Arkham Knight release night. As the biggest game launch of the summer, GameStop is putting a heavy emphasis on its midnight release parties for the game. A store employee confirmed to Gotta Be Mobile that many of its shops will throw parties to celebrate the launch. Pre-orders will be needed to get into these parties. Many Wal-Mart stores are open constantly. Some Best Buy locations will reopen at midnight for the release.
Digital pre-orders placed on Xbox One will unlock at Midnight Eastern Standard Time on Xbox One, meaning if you live anywhere else in the United States you'll get access a bit early. The PlayStation Store will unlock that version at the same time.
Good luck with your Batman Arkham Knight release day purchase. Remember to stock up on batteries and anything you need now.

As an Amazon Associate I earn from qualifying purchases.